Nigerian chef and YouTuber, Yemisi Sophie Odusanya, popularly known as Sisi Yemmie, has revealed that she and her husband were not allowed to vote in the governorship election in Lagos state.
She took to Twitter to raise alarm after she was turned away by alleged thugs who claimed that they look like Igbos.
She posted a video of her confronting the thugs after she was accused of being from the Eastern part of Nigeria, but they insisted that she is Igbo.

One of the thugs was heard telling her that even if she was born in Lagos, she is not an indigene of the state and would not be allowed to vote.
Sisi Yemmie further disclosed that the thugs asked for the political party she was planning to vote for and when she refused to give a direct response, she was denied entry into the polling unit.
She tweeted,
"My husband and I were not allowed to vote. They said we look like Igbo people. I can't believe this. Roman Catholic Church awoyaya,
And yes, they asked if I was going to vote APC, I said allow me enter first. Then they locked the gate . So many of them.
I was born in lagos. I'm a lagos woman. This is my "village" but I was not allowed to vote because I don't look like Yoruba?"
See her post below,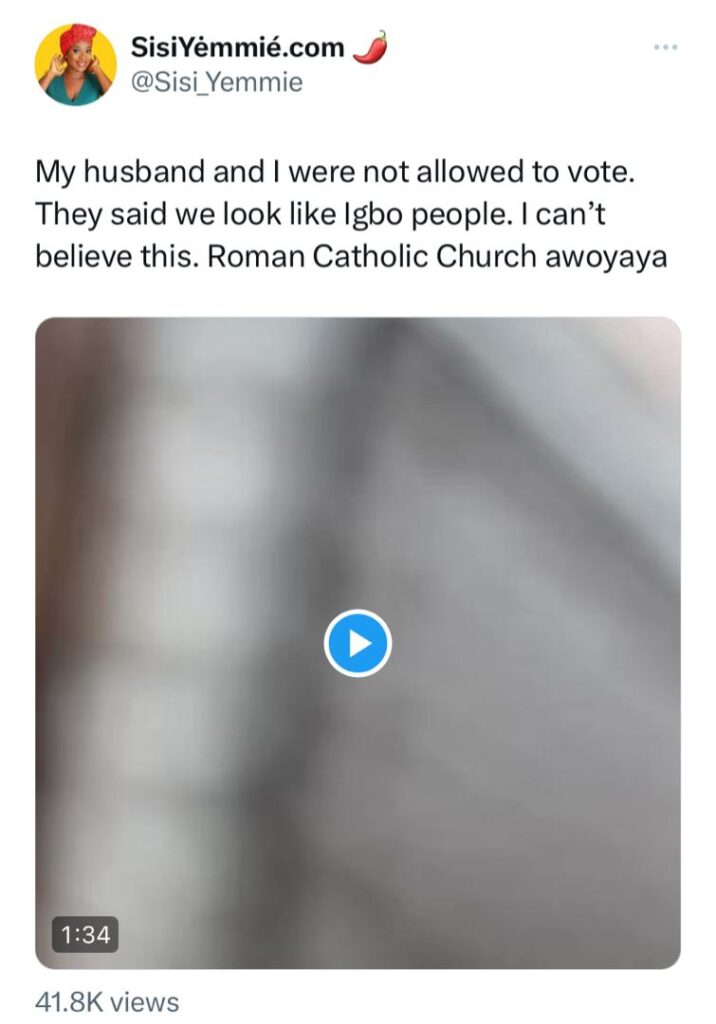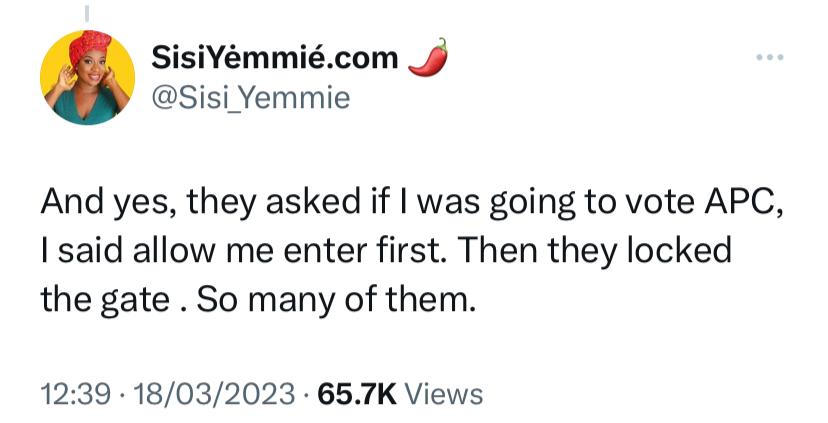 Watch the clip below,
My husband and I were not allowed to vote. They said we look like Igbo people. I can't believe this. Roman Catholic Church awoyaya pic.twitter.com/oipaQPR2jU

— SisiYėmmié.com 🌶 (@Sisi_Yemmie) March 18, 2023