Seun Kuti, son of Afrobeat legend, Fela, has reacted to claims that some new-school singers are now greater than his dad.
This comes after some fans of Nigerian music star, Wizkid, sparked a debate that the "Essence" crooner is now bigger than Fela, due to his international exploits and collaborations.
In an apparent reaction to this, Seun took to his Instagram page to address the "kids" propagating the argument. According to him, they need to stop disrespecting their "ancestors" and treating them with levity, especially those who advocated for their rights.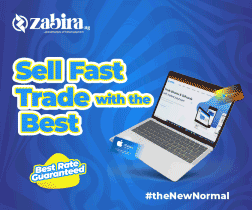 He also threw a subtle shade at Wizkid and Burnaboy, who have sampled and adopted Fela's work in the past, as he stated that no one can be greater than someone they take or steal from.
He wrote,
"I have warned many of u, many times to stop using your ancestors as tooth pick, especially those that fought for u but your ignorance just won't let u be so you can't learn and that's why you keep living a cursed life of criminality without direction, infatuation without love, present without future, and pleasure without control. You are cursed to be indisciplined and you think you are having fun. These kids don't know!!! #getthesax"