Nigerian gay rights activist and HIV/LGBT advocate, Bisi Alimi has revealed he had his first drag of cigarette when he was 6 years old.
Bisi Alimi made this revelation in a video he shared on Instagram, listing fun facts about him people don't know.
Some of the facts he shared includes, not wearing trouser in senior secondary school because people said he had fine legs, cooking when depressed, meeting his husband on Grindr and his shoe collection.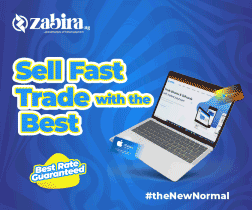 Watch video below,
In other news, Bisi Alimi has publicly 'corrected' a fan who referred to God as his creator.
An Instagram follower during a question and answer session on Bisi Alimi's Insta-stories described God as his creator while asking if he thinks God hates him for being gay.
"Do you think that your creator (God) hates you for being gay?" The fan inquired.
Bisi in response noted that God is not his creator, according to him, he's a product of sex, so he doesn't have a creator.