Haha, So yours truly came across this Photo, courtesy of The Shade Room.
It's an Epic Response To Either his One Night Stand catch – or his Girlfriend.
The lady in question claimed she was pregnant, and the guy responded in a completely hilarious, epic yet sweet way.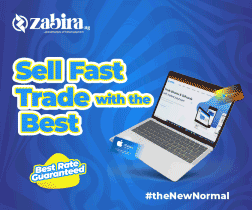 Don't you Just Love Guys like this?
See Picture Below:
Girl: I think Im pregnant! smh I told you not to n.ut in me!!!!
Guys Reply: Smh look…let me tell you some real shit! Out of all the women ive dealt with you are the most kind and smartest one! You got your sht together like no other! Now normally I pull out but something heavy on my heart said not to! I see something in you that you probably dont see in yourself! I know that you will make a great single mother! And thats why i did what I did! You got this! Prayers to the family!