Leke Adeboye, the son of Pastor E.A. Adeboye, has advised his followers against going easy on themselves.
In a post he shared on his Instagram page, Leke told his followers to disregard anyone advising them to go easy on themselves because most times, such people already have an easy life.
According to him, it is wiser to go hard and put in the required efforts to achieve one's goals, because it is only then that things will become easy.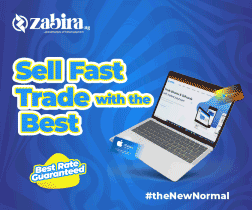 He emphasized that people should not fall into the trap of going easy on themselves because if they go easy, they will die easily.
Leke wrote,
"They say, "go easy on yourself".
Please my brother and sister… Mostly my brothers, don't go easy anything. Those saying go easy, already have it easy and things are sorted out.
Don't let anyone fool you. Go easy and die easily.
Take it hard! Then it will become easy."
See his post below,