A Nigerian Twitter user has shared some tips which, according to him, are important to survive in Abuja, the Federal Capital Territory.
The young man, identified as @wanka4u on the micro-blogging platform, said to thrive in Abuja, one has to have money, know people that are wealthy and have connections.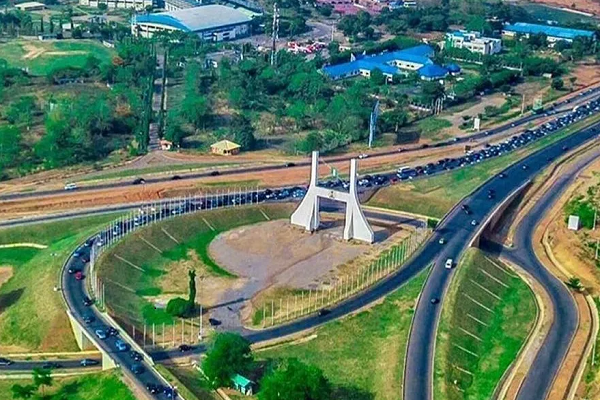 Speaking further, he warned young men and women against falling in love in the capital city. According to him, this is the most important and should be taken seriously.
Read the full tips below.
1. Have money

2. Know people that have money and connection

3. Know the differences between Galadima/Galadimawa. Gwagwa/Gwagwalada. Airport rd/Airport junction. Iddo/Idu. Jabi/Jahi etc.

4. Don't fall in love

5. Take number 4 seriously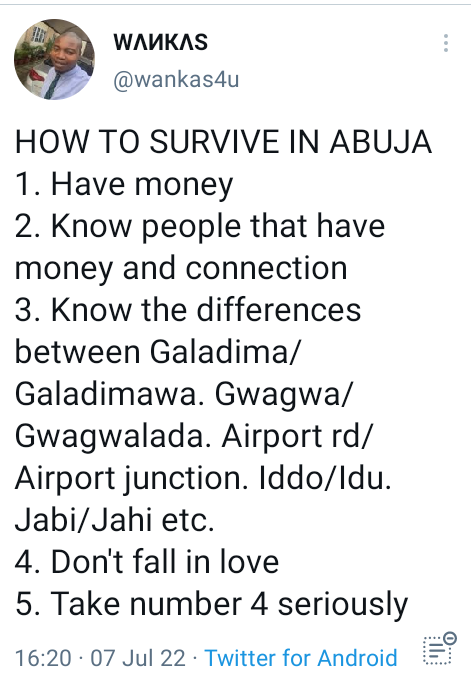 In other news, photos of a University of Maiduguri graduate who now sells water on the streets of Taraba State to make ends meet has been shared online.
The man, identified as Kawu Malami, studied Agricultural and Environmental Resources Engineering and graduated from the university in 2015.
Sadly, he has been unemployed since then and has now resorted to selling water in kegs to make a living.
This has stirred genuine concern from well-meaning Nigerians about the state of the nation. However, some netizens advised him to learn a skill because his certificate might not get him a job in Nigeria due to the high level of unemployment. Read here.