A Nigerian man has taken to his social media page to reveal how his uncle broke up with his fiancée because she has a lot of siblings with no father, and they weren't earning much.
The twitter user wrote ;
My uncle refused to marry a lady because she has a lot of siblings with no dad and their income level wasn't that great.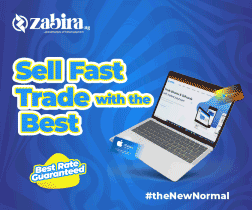 Sometimes love is not enough. He was just scared of savoring too many responsibilities and I agree with his decision.
Below are some reactions from other social media users ;
unified_wale
Same way most ladies would leave him if the table turns… I love this kind of energy sha
okonkwo__bee
You can't blame the man. He knows they will definitely expect him to take up their responsibilities.
hanskidofficial
So many women will not like this actually, but can support the agenda of not dating a broke man…Love is not everything
Learn to take certain decisions that would make you regret in the latter future
sir_eltee
He made an economical decision. It's his choice to make and decide whether he can handle it or not.