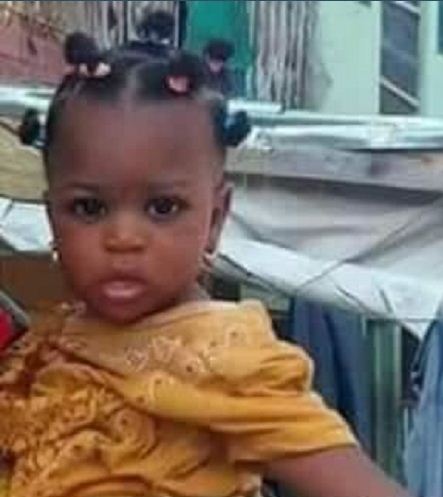 The little girl in the photo above, identified as Zainab was allegedly killed during the clash between Shi'ite members and police in Kano.
Little Zainab was reportedly killed while she was strapped on her mother's back during the clash between police and Shiitte members of the Islamic Movement in Nigeria, IMN, in Kano State which happened on Monday.
Her mother is said to be a Shi'ite member. According to eyewitnesses, a stray bullet hit the little girl on her head and she died instantly. She been buried.