Earlier today, News broke out that Funke 'Jenifa' Akindele is getting set to take another shot at marriage, and the lucky man is said to be JJC Skillz of the JJC and 419 Squad.
Well, this is what we know!

Entertainment Express reports that Funke Akindele was overwhelmed by the proposal of the singer and was moved to tears when he popped the question…they have been dating for a few months now! The 39 year old actress even 'sleeps and wakes up' in JJC's house at Prime water garden in Ikate.
The unexpected was reported to have taken place 'a few weeks ago in Lekki on the set of her new TV Comedy Drama, Jenifa's Diary'.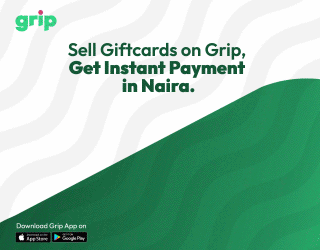 A source was quoted to have said: "Their romance is not a rumour as many people believe. Funke Akindele said Yes to JJC Skillz when he proposed marriage some weeks ago while on set. I am sorry, I can't give you photos even if you give me $1million. Just wait for them to officially announce it."
Another source who craved anonymity confirmed that Funke Akindele has now moved into her lover's flat in Ikate area of Lekki just as JJC Skillz now calls the shots on the set of her popular TV drama, Jenifa's Diary.
It was also observed that the actress 'frequent visits to London has been to their secret love nest. JJC Skillz only relocated permanently to Nigeria only recently after many years in London. Last year, Funke Akindele marked her birthday elaborately in London.
The two have also covertly been making love advances on instagram. Funke Akindele has been helping to promote some of JJC Skillz's works via her social media accounts.

Asked why he was yet to get married, JJC Skillz said in a 2015 interview, "The emotional ties is what I am trying so hard to avoid, because I want to focus on my career. My career makes me happy but my relationships don't make me happy. Its full of complaints.
Until I get to that point that I'm satisfied with my career, before I can think of bringing someone else fully into my life. Fortunately for me, I had kids early in life."

Funke Akindele separated from ex-husband, Kehinde Almaroof in 2013 while JJC is said to have 3 children from three women