Popular Nollywood actress, Mercy Aigbe, and her husband, Kazim Adeoti, have opened up on how they met, became business partners, and subsequently got married.

The celebrity couple, who made their first magazine debut as a couple, shared this in a recent interview with Media Room Hub where they spoke extensively about their union.
This comes barely two months after they sparked a controversy on social media when they disclosed that they had gotten married.
In the interview, the power couple shed light on their marriage and cleared the air on alleged reports that Kazim was friends with Mercy Aigbe's husband, Lanre Gentry, while they were still married.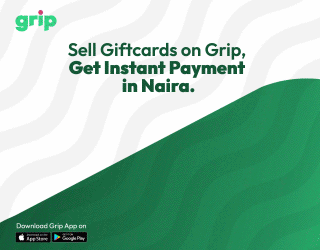 Mercy Aigbe, who calls her husband 'the Owner' and herself 'the Owned', explained how the name came about.
She said,
"The word 'the owner', people have been seeing it for a while and have been wondering about it. The owner is the pet name I coined for my boo. I came up with the name because of the way we connected; the undiluted happiness that this man right here made me feel.

The joy, the peace, and I just felt this is the rightful one; this is my Adam. I am 100% sure that God took me out of him as the rightful one and that's why I gave him the owner."

When asked what he saw in Mercy that made him decide to marry her despite her previous marriage with Lanre Gentry, Adeoti said, "Mercy has always been a business partner and I've always seen something special. She was very open and truthful with me; that was the first thing that attracted me to her."
Watch the full interview video below,