Some photos which show how kids looked before leaving for school and how they looked when they came back home after school has left a lot of people in stitches.
Most of the kids whose photos were shared, left their home looking smart but returned back looking like they were just coming from the battlefield.
See some of the photos compiled by Twitter user @HellooKennedi below,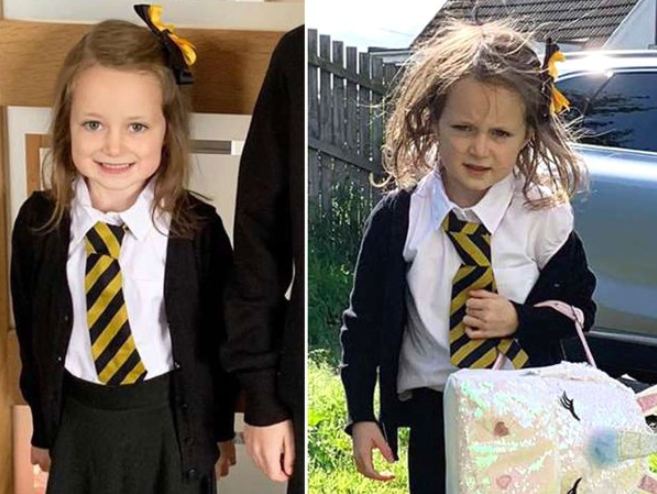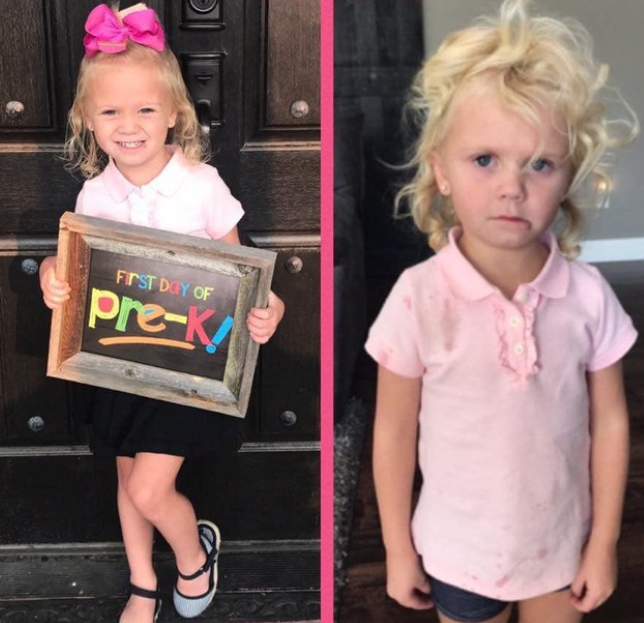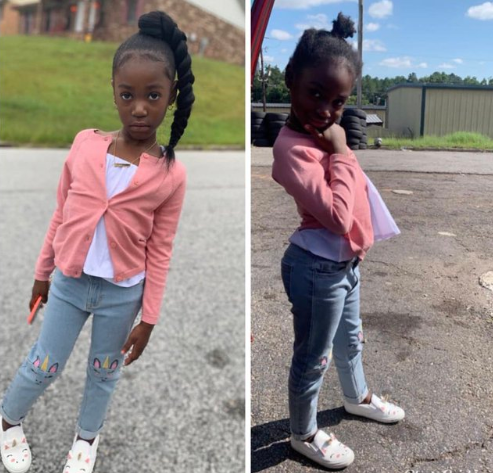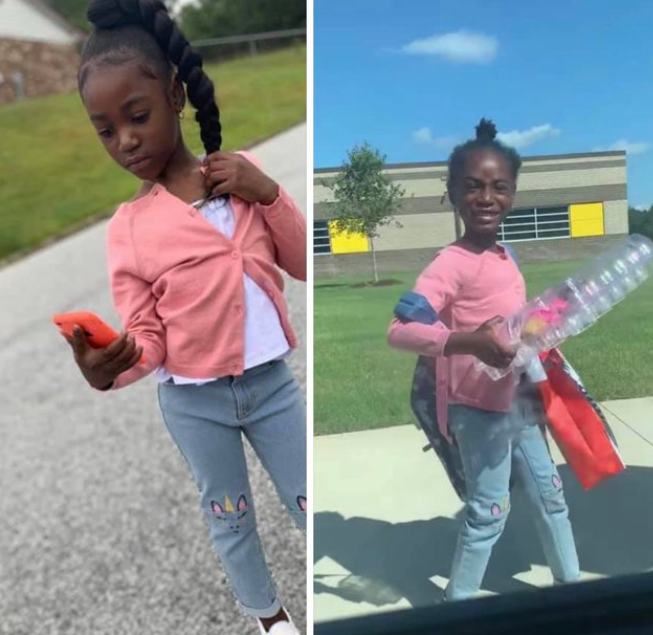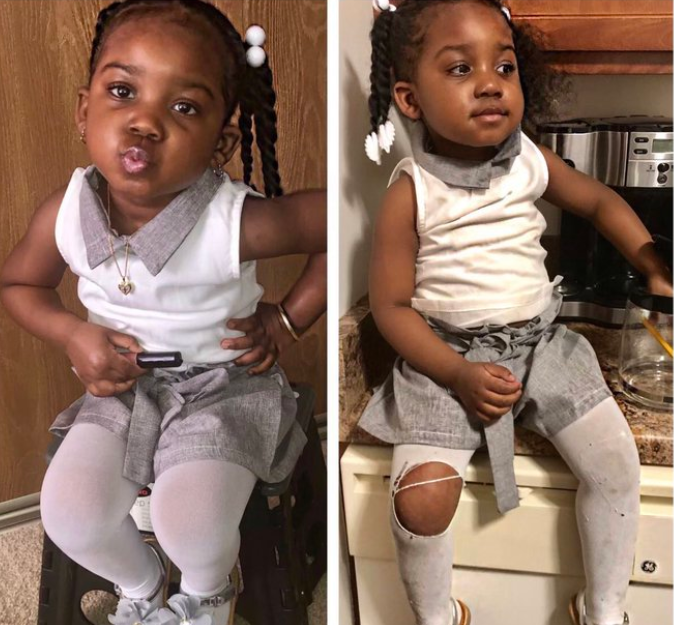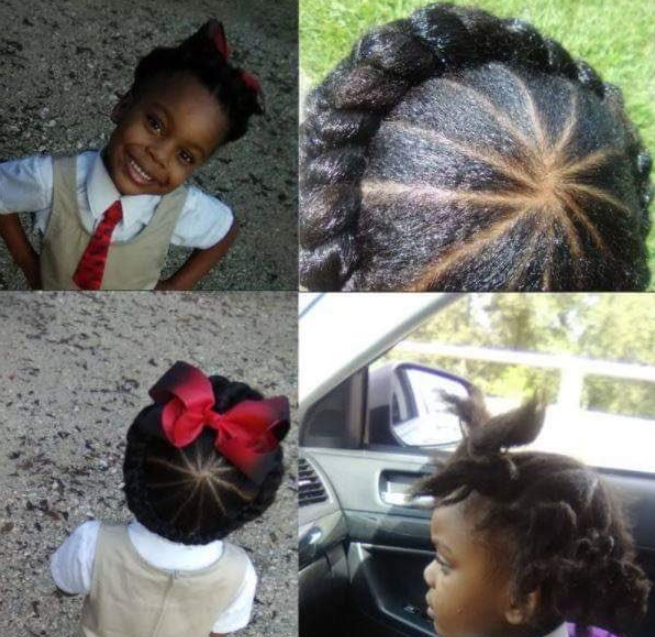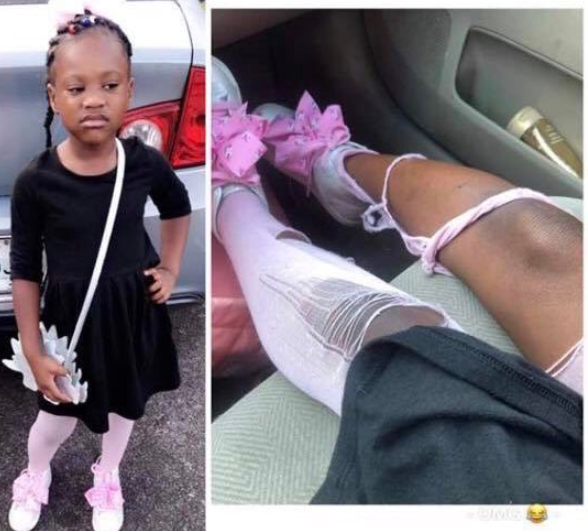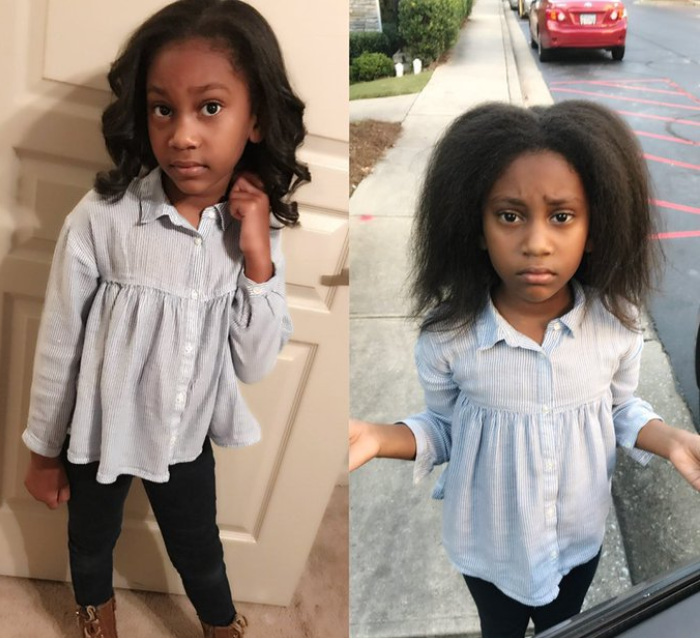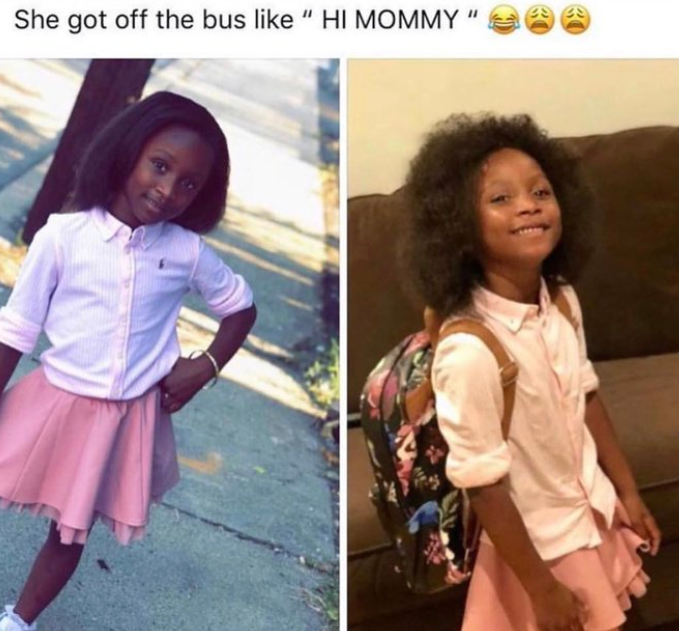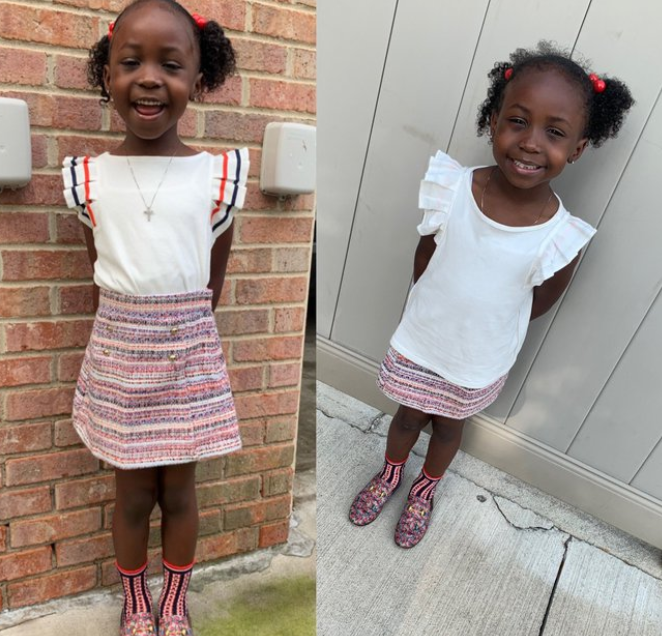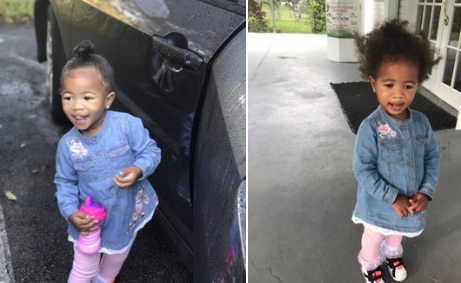 In other news, a Twitter user took to her page to share photos of the package her boyfriend had delivered to her office and Twitter users have been left awed by the gesture.
@mztholu on Twitter tweeted: "My boyfriend had money and food delivered to me… I'm not crying".
She added: "Just peep the note."
Attached to the package containing money is a note that reads: "If you're going to eat my money, then at least use a plate."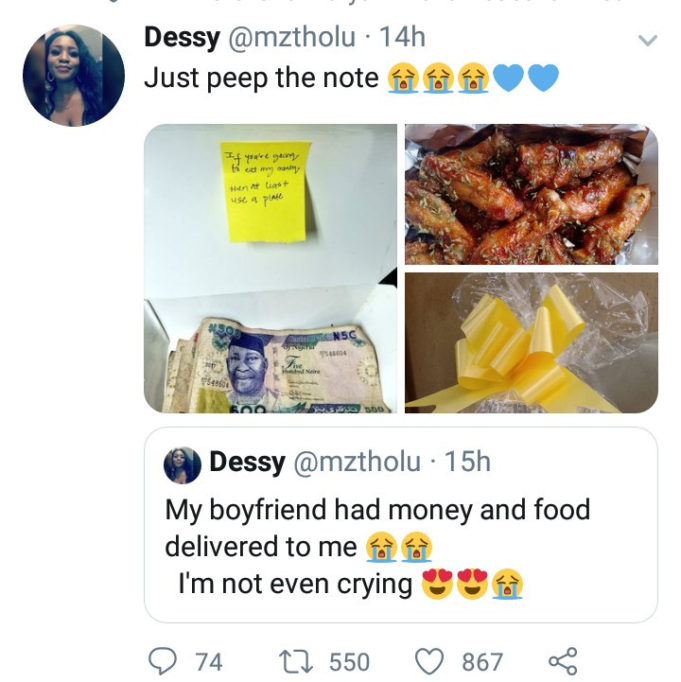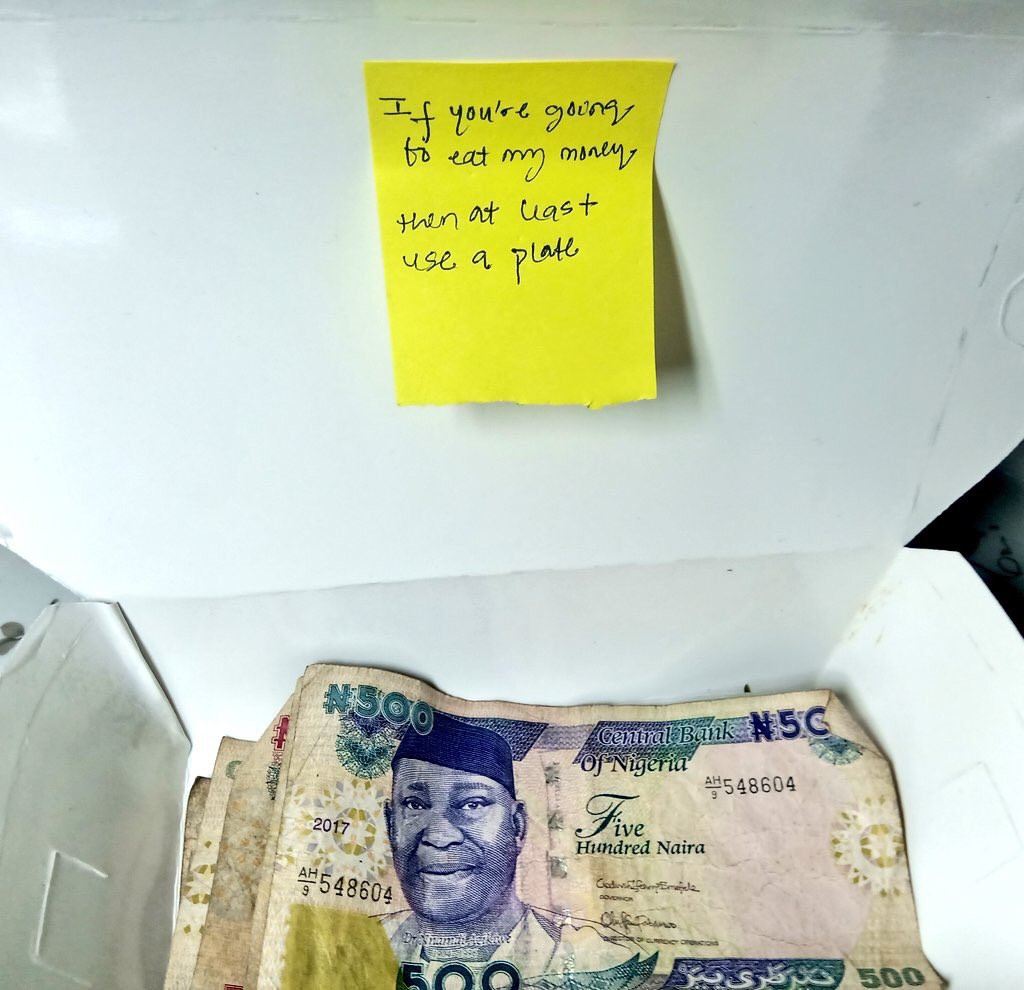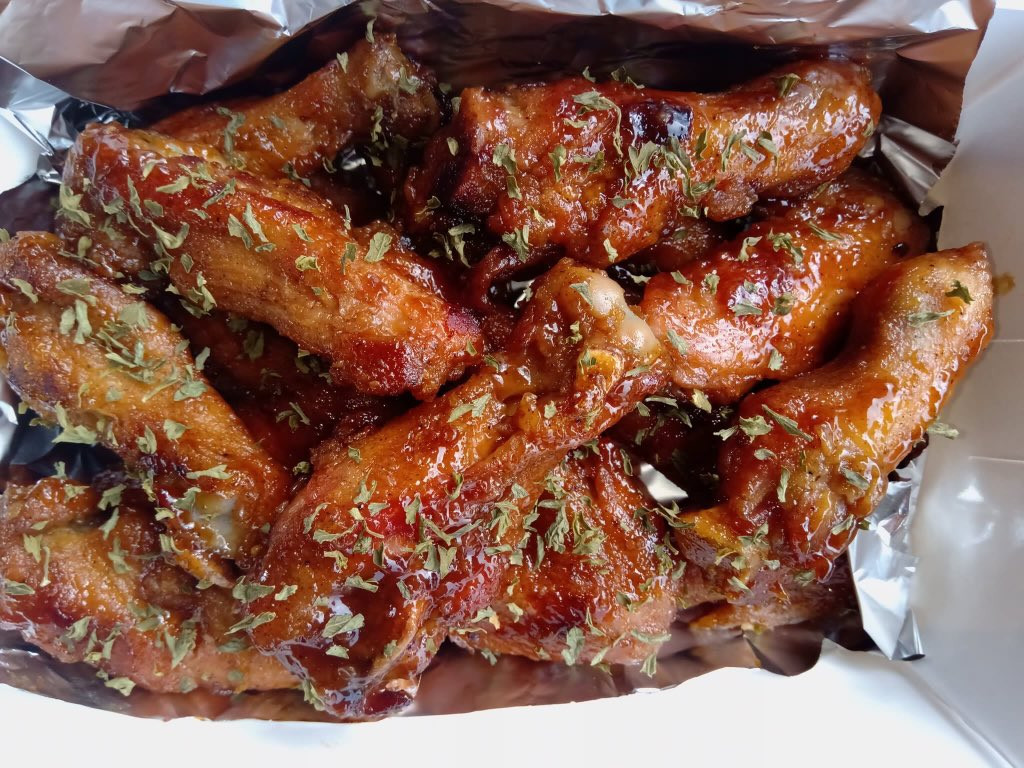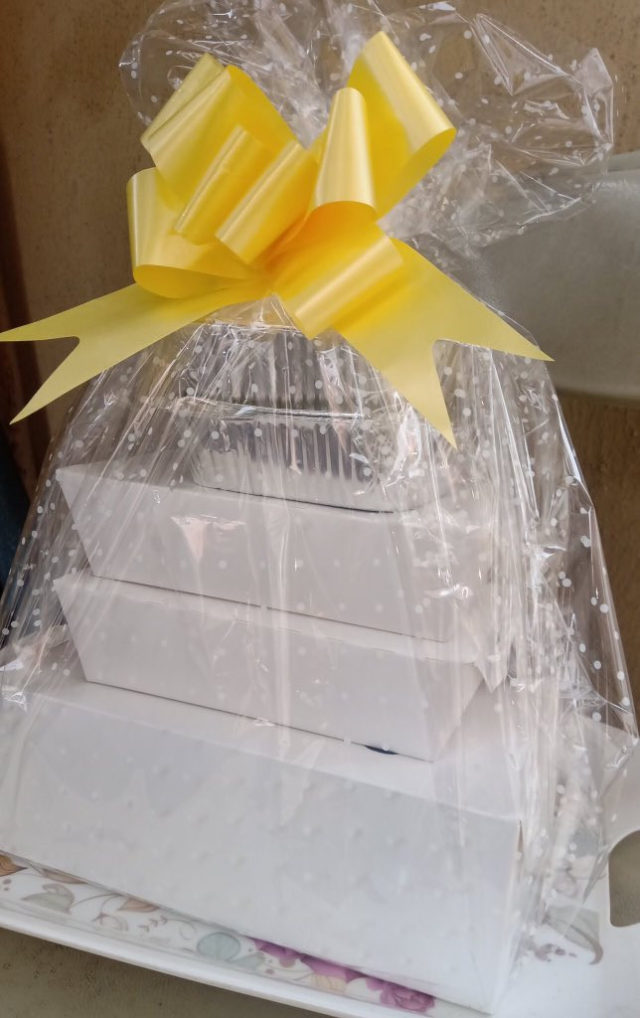 Twitter users reacted, asking if her boyfriend is "single" or if there's "space" in her relationship.