Popular TV host, Morayo Brown, has shared a message someone sent to her husband, Femi Afolabi-Brown, after she took a stand with actress Mercy Aigbe on TV.

Recall that the thespian has been enmeshed in the controversy that trailed her marriage to her new husband, Kazim Adeoti.
It can also be recalled that Adekaz's first wife, Funsho Adeoti, called her out recently and accused her of snatching him from her after she introduced them to each other.

Well, the topic was discussed on Morayo's show on TV and she took a stand in support of Mercy Aigbe's marriage to Adekaz – a move that didn't sit well with many.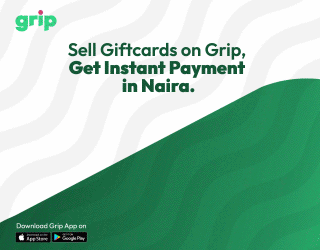 An aggrieved follower who was displeased with Morayo's stance, decided to report her to her husband, Femi, and called her a disgrace to their church, RCCG.
Read below,

Reacting, Morayo shared a screenshot of the follower's comment on her Instagram page and explained why she supported Mercy.
According to her, she is not friends with Mercy and she only supported her on TV because they needed to have a balanced point of view on the show.
She wrote,
"So, for people who are completely clueless on what I do, this post is for you. Nigeria is in a mess because we all don't agree to disagree. @realmercyaigbe is not my friend. She reached out to me when we previously took this matter on the show to share her side. It is this same narrative that gullible Nigerians will adopt to say we are friends. How? Before each show we all have an idea of each others' positions. If everyone takes a side, I, the moderator takes another side. Sometimes another lady takes an unpopular position, just to have a balanced show!! If you watched the show to the end, where we treated another topic, you'll see I took a stand against a 71yr old man getting married to a young lady. Of course I have no issues with that in real life. Many people know I have a friend married to an older man. I took that position to have a rich conversation so that close minded Nigerians like this clown can see things from different perspectives. She had the audacity to send this to Brown!! I am a disgrace to RCCG?? When I saw this topic in my email, I immediately expressed my reservations to our producer. Knowing the other ladies will definitely speak against Mercy, I quickly put a call to Mercy, so I can have a different perspective. To give Nigerians a good show, we have to constantly deal with these wicked hazardous clowns!!!!"
See below,