Reality TV star, Natacha Akide, popularly known as Tacha, has called out Dubai authorities for allegedly denying Nigerian tourists with valid visas entry into the Middle-East country.
A Twitter user had earlier taken to the micro-blogging platform to share her experience and those of other Nigerians after they were reportedly detained at the airport in Dubai and had their passports seized.

She claims that after they landed in Dubai, they were kept in a room for hours without an explanation.
Watch video below,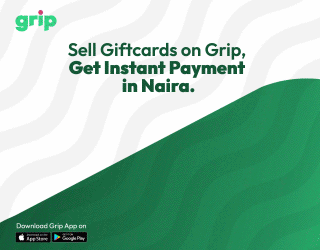 This is the situation happening with Nigerians arriving Dubai today 31st August 2022. Detained and our passports siezed. Help! pic.twitter.com/lRW1PbpG6v

— Dinchi. (@dunchichi) August 31, 2022
Tacha, in a tweet expressing disappointment with the humiliation Nigerians face outside of the country, added that Dubai authorities send Nigerians with valid visas home and force them to pay N31,000

"Dubai is really sending Nigerians back to Nigeria even with their valid visas!!! And ontop of that when you reach Nigeria!! You'll be paying an additional fee of N31,000 for whatever reason I don't even know!!!!

I can't even believe after spending those long hours in transit!! After paying and getting your VISA!! Buying ticket too!! Making Dubai plans And you'll just be sent back like that!!! Gosh The humiliation Nigerians face outside Nigeria ehn!! It is just dispiriting". She tweeted.
See her post below,