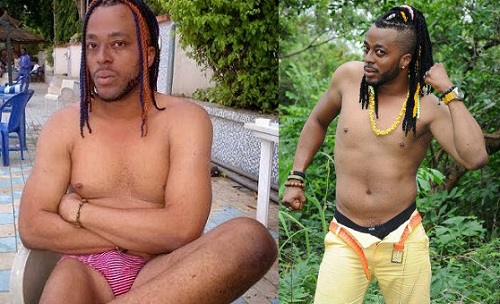 Over the years, popular Nollywood actor, Benson Okonkwo's sexuality has been in doubt. While some people would readily swear that the actor is gay, others have argued that he is bi-sexual. However, what has fuelled the rumours the more is the fact that the actor hardly addresses the issue.
However, in an interview with Saturday Beats, the actor who normally does not discuss his sexuality, opened up. He said that he was not gay even though he refused to talk about his private life.
He told Saturday Beats that he has developed a thick skin when it comes to controversies and that is why he hardly speaks on them.
"I don't listen to what people say about me anymore. I am just living my life because it is too short. The more you listen to people, the higher your chances of having high blood pressure and death. You only live once and if you let people's comment take you to an early grave; it is the same people that would come to your funeral. I have never given a damn about anybody's opinion when it comes to the way I live my life. I am not gay and I have never acted in a porn movie because I am not a porn star," he said.
The actor who currently released his latest flick, 'Benson the Maniac,' said that he is aware the movie would create another controversy because he is playing the role of a bi-sexual person. He told Saturday Beats that people should not judge him as only God holds that right exclusively.
Okonkwo said, "In 'Benson the Maniac' my character is a manic who later contracts HIV. The character sleeps with both male and female in the movie. It is a controversial movie. A lot of my colleagues like Cossy Orjiakor, Uche Elendu, Denrele Edun, Beverly Osu, and Shirley Igwe among others acted in the movie. People should not judge, it is only God that can judge me. All I did was do my job by acting in the movie.
"The controversy that would trail it would just make people view it and once they do that, Google pays me. If they don't understand the message the movie is trying to pass across, no problem. I am no longer interested in what people think. I am doing my job as an actor. I am an actor, I don't want to have high blood pressure and die before my time. Before, I used to check my comments section to see what people were saying about me but now, I have developed a thick skin for me to live long and enjoy my life. As long as it is not true; I love fashion and my career. My ability to interpret any role given to me is what makes me a good actor."