Billionaire son, and Big Brother Naija 2020 contestant, Terseer Waya aka Kiddwaya, has said that he's currently not planning to get married any time soon, as he's not ready to give his all to any woman, just yet.
Kiddwaya as he's popularly known made this known while he was speaking in an interview with ThisDay Newspaper over the weekend.
As to when he may likely be getting married, the reality TV star simply said, "God's time is the best".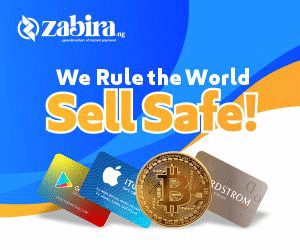 In his words;
"I don't think I am ready for marriage. I think I have so much to achieve and so much to do. I am not saying you can't do that with marriage, but for me, I'm not ready to give myself 110 percent to somebody else and I believe when you enter marriage you need to be willing and absolutely committed to that person. I'm not in that position right now.
"I feel it is very important for people out there to understand that: don't force yourself into marriage unless you are ready mentally. It is not by force to get married.
"A lot of people force themselves to get married when they are not ready that is when they commit adultery. One has to be ready mentally before going into such commitment.
"For me, I am not ready. I will say God's time is the best time. One day, you will wake up and you will know that it's now time to get married you will definitely know."