A Nigerian lady has taken to social media share what she's been facing in her relationship with her fiancée for 2 years.
The lady confided in Nigerian social media celebrity, Joro Olumofin and according to her, the issue really bothers her.
Sharing her story, she stated that she has been dating her fiancee for two years and within this period, the guy has never told her she loves her.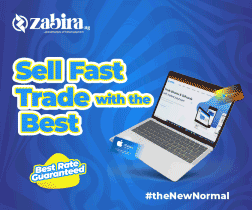 Read her story below:
Hello Joro

Gd morning. I have an problem in my relationship and I would like to seek public opinions. My boyfriend soesn't say he loves me, he said he hates saying it and he has never said it yo anyone girl before and he won't. We have been dating for 2 years now and he has not said it.

But he acts like loves me, he buys me gift he pyuts me first in everything he does. When I watch tv and hear people say I love you I feel somehow. Should it matter if he say "I love you I love you but he always cheated on me and all that first in everything he does. The feeling that I may not hear I love you in my relationship or marriage is making me sad. Am I being dramatic?

I told him that I love him and he will say okay thanks. Thanks!!! Like really ? Thanks Help