First female chairman of First Bank of Nigeria Limited, Ibukun Awosika has recently revealed that she still kneels before her husband.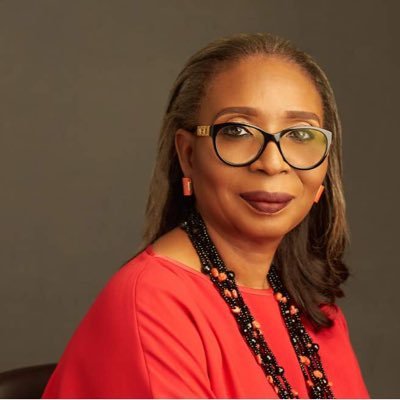 In a recent interview she had with TheNation, she sees nothing wrong in a woman kneeling for her husband, and that she can kneel before her husband, Abiodun Awosika in the presence of 10 million people because he is her husband. Her statement comes amidst social media debates on whether it is right for a woman to kneel before her husband. She said;
"No matter what you think I am, in my house, my husband, in spite of my achievement, is the head of the home.
Whatever I am today, I can kneel down before my husband in front of 10 million people and it would mean nothing to me because he is my husband.
The secret of Ibukun Abiodun Awosika's perfect marriage is empowering and inspiring her husband everyday. And of course, the mutual support and love must be present."