Bright Okpocha, AKA Basketmouth has all reasons to be Thankful to God.
The popular comedian inked a mouth watering deal with a Malt brand in Nigeria and on sighting the flood of congratulatory messages on his social media time line, the proud father of two became emotional.
Thus he took to his Instagram page to appreciate all his fans and as well recall his days of humble beginning.
According to him, all he had for the journey of life was a big dream and a big God and today they all paid as he is now reaping the fruits.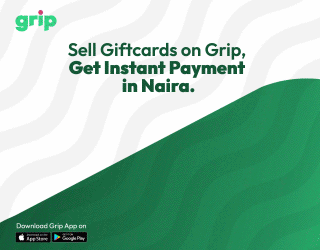 "I really was just that boy down the road with nothing more than a big dream and a bigger God…turns out that's all anyone really needs.

He raised men to favour me, gave me talent that is making way for me and bringing me before kings.

When I look back, I can't tell how I got here but the one thing I know is that every single person that has bought a cd with my face on the cover, attended my concert, cheered me on, liked my post, clicked the ' follow' button, laughed at my jokes, taken a selfie, said 'hello' on the streets, waved from a distance, criticised me constructively, told me the truth, loved me….every single one of you.

I wish I knew every name or could remember every face, but in my heart, that's where you live. You made me, and I'm sincerely grateful.

To every brand that I represent, it's an honour. I'm proud to be by your side, this is only just the beginning because that boy down the road, he's still the same guy…still armed with a big dream, and an even bigger God," he penned down.