Popular Nigerian comedian, MC and skit maker, Mr. Macaroni has gone down memory lane of the times before he became famous.
According to the popular comic star, at some point, he became too desperate that started moving around from the inbox of one celebrity to another in search of assistance when he got himself enmeshed in a debt.
Mr Macaroni further revealed that anytime he remembers the difficulties he has been through, he gives thanks to God for giving him enough so he can help others as well.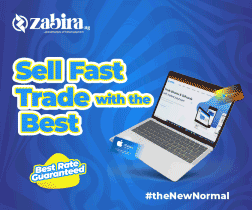 Taking to Twitter, the 'Freaky Daddy' as he is sometimes called, wrote;
"For every time I give money or gifts to people, I thank God!! No be say I get money like that… But because I have been in those exact same shoes.
E get one debt wey hook me for 2019!! I was so desperate!! I was jumping shamelessly from one celebrity's dm to the other…".
In a rejoinder, the actor stressed the importance of never giving up.
"It is never an option my sister.
If you don't give up, you will always have a chance! If you give up, the chance can't come."
For every time I give money or gifts to people, i thank God!! No be say I get money like that… But because I have been in those exact same shoes.
E get one debt wey hook me for 2019!! I was so desperate!! I was jumping shamelessly from one celebrity's dm to the other…

— DeboMacaroni (@mrmacaronii) January 14, 2021