Nigerian Rapper Iceberg Slim has penned a public apology to his ex-girlfriend, Juliet Ibrahim.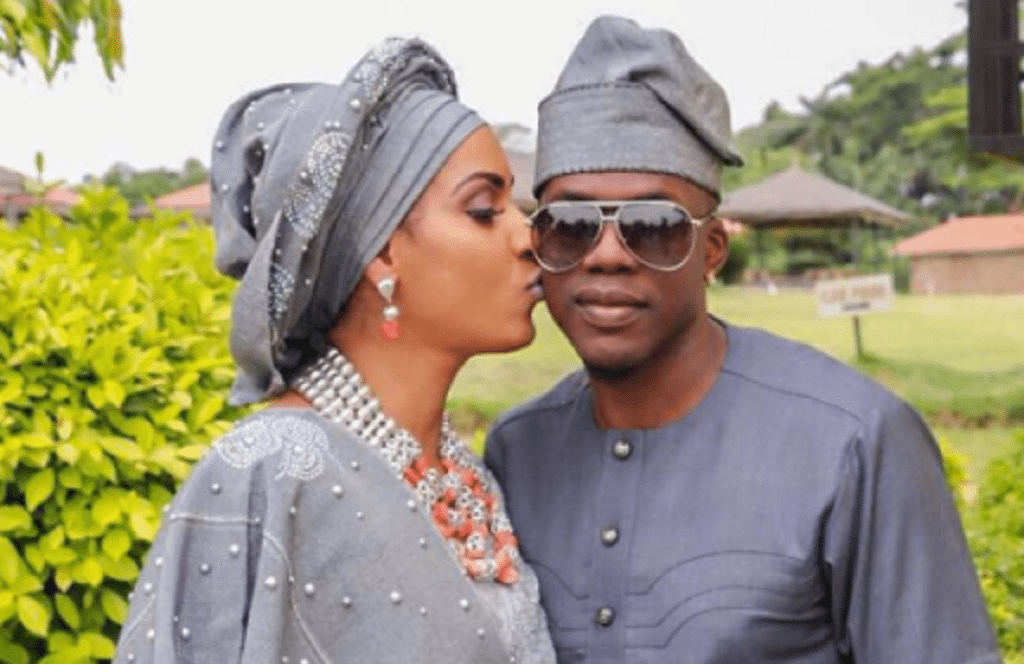 According to the rapper, he never took her love seriously, he let her down when she needed her the most AND EVEN CHEATED ON HER.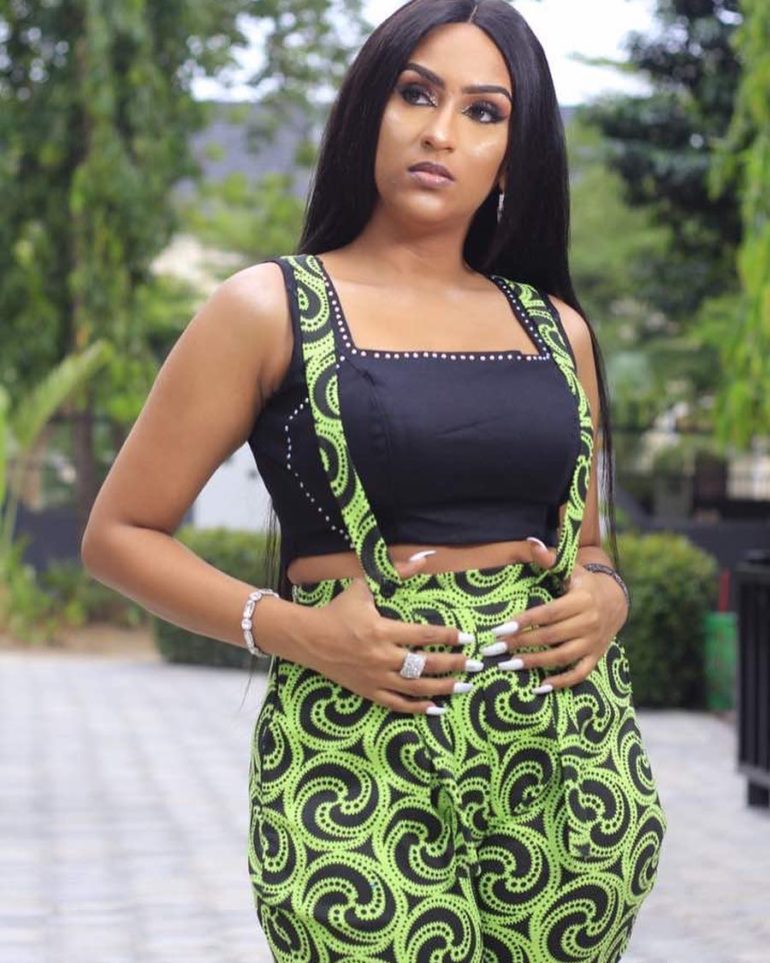 His apology reads ;
Dear @julietibrahim thank you for everything. You loved me unconditionally, even at my lowest points, and only wanted honesty and love in return.
Unfortunately, i have failed you along with everyone that her seen our relationship and wished us well. Despite the pain and heartache i have caused you, somehow you you still found a way to rise and smile again.

I lied, I cheated, I took your love for granted… and in turn, I brought ridicule and shame to you. From the bottom of my heart, I apologize. "Why now?" you may ask. In life, sometimes you have to reveal, in order to heal.
And as i have now revealed the true reasons for our breakup, healing comes next. As we continue on our separate paths, I pray for God's continued guidance.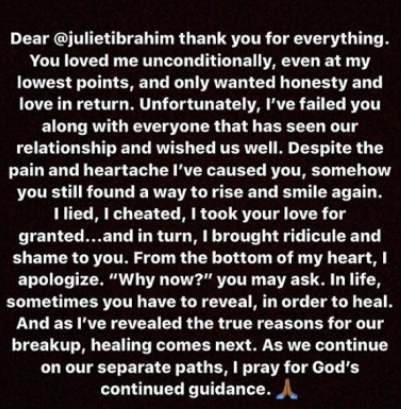 Juliet Ibrahim is yet to react publicly to this message as at time of press. The delectable actress recently had a book launch titled "A Toast to Life"