We all know 19 year old Sensational Star – Kylie Jenner.
Apparently, if you have no idea who she is, the picture above will juggle your memory.
We have seen physically the manifestations of the decisions that she has made, from surgery to her adult boyfriend. This might be due to the pressure of living life in the spotlight. Or not.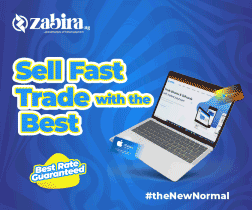 But the bottom line is that, if she had a Nigerian mother, her life and face would be vastly different right now.
Like even thinking of dating Tyga:
Her mom would've halted those silly moves before they happened via slaps or just rounds of shouting..
So let's paint these scenarios and the equivalent Nigerian mother reactions:
1. Getting plastic surgery.
Nigerian Mum Reaction:
So you mean you know better than God??
Click on Next Page to Continue >>
2. Dating a 25 year old man.
Nigerian Mom Reaction:
What is a boyfriend?!
---
3. Leaving the house to live on her own.
Nigerian Mom Reaction:
So, you mean I cannot talk to you again?