Popular Nigerian Comedian, Debo Adebayo otherwise known as Mr. Macaroni has called for the resignation of President Buhari due to the sad state of insecurity in the country, especially in Northern Nigerian.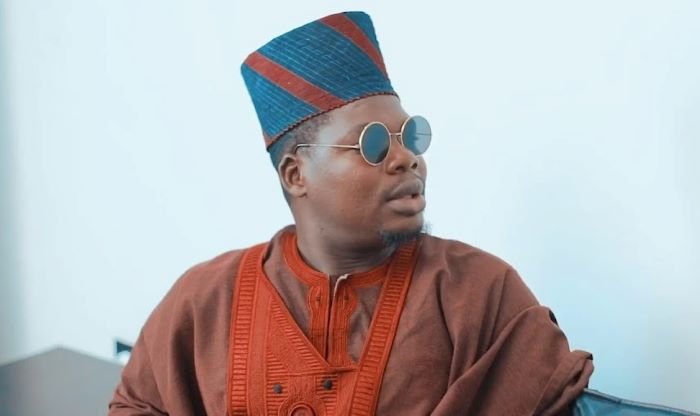 Debo's made this call while reacting to the reported gruesome beheading of 43 farmers in Borno State.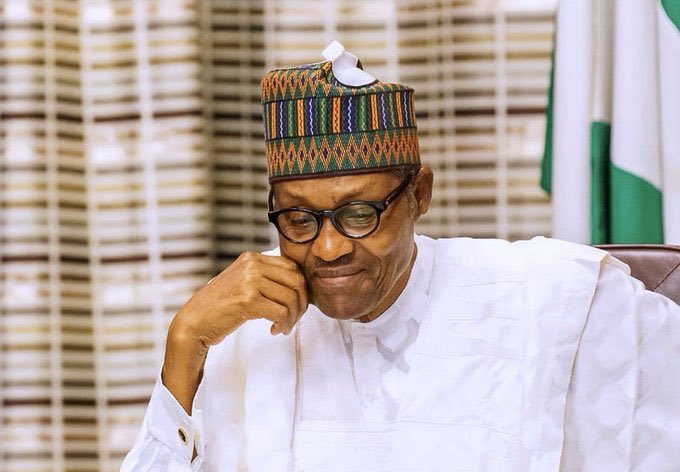 He wrote on Twitter ;
We won't keep quiet while our Northern brothers and sisters are being massacred because of the obvious irresponsibility of the government. We are first Nigerians before tribe or religion!! If President Buhari cannot guarantee the safety of citizens, he should resign!!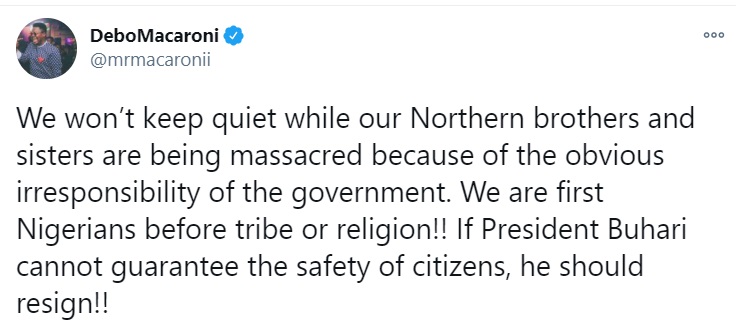 He also shared the image from the mass funeral and wrote ;
This image is scary. Just as Nigeria is right now. We should set aside tribal differences. We can't fight evil with hate in our hearts.
The level of insecurity in the country is at the highest right now!! It could be anyone tomorrow!! This government has failed woefully!
This image is scary. Just as Nigeria is right now. We should set aside tribal differences. We can't fight evil with hate in our hearts.
The level of insecurity in the country is at the highest right now!! It could be anyone tomorrow!! This government has failed woefully!! pic.twitter.com/sJorXOZRUm

— DeboMacaroni (@mrmacaronii) November 29, 2020