IK Ogbonna has dragged a nosy troll on Instagram who thinks his marriage might have crashed.
It all started when IK Ogbonna's wife took to her Instagram page, to post a cute photo of their son and herself.
She went on to caption the photo with a quote,
"Welcome to the good life baby #WhenYoMamaIsYourG #NewDayNewAdventure #Mediterranean #boatCruising."
A nosy follower then took to her comment section where he perceived that there might be cracks in their marriage.
"Oh…guess you and his dad are no longer together and the kid is gonna go stay with u?" he wrote.
As usual, IK Ogbonna came to his wife's rescue as he didn't have nice words to say to the intruding follower.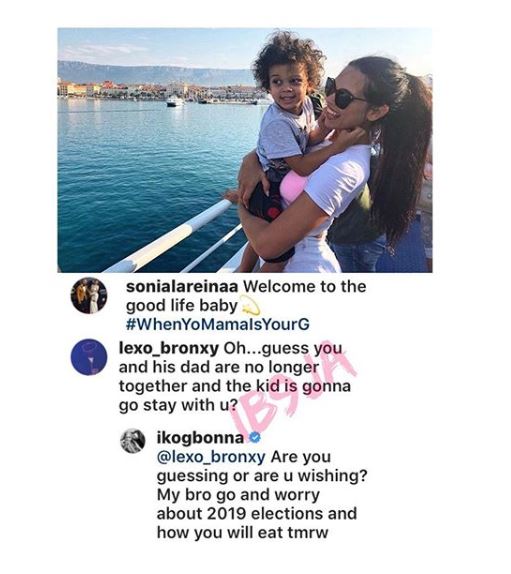 "@lexo_bronxy Are you guessing or are u wishing? My bro go and worry about 2019 elections and how you will eat tmrw," he replied.