Nollywood Actress, Omoni Oboli has showered praises on Iyabo Ojo, eulogizing her for her feminine strength, sound parenthood and congratulated her on her newly acquired mansion.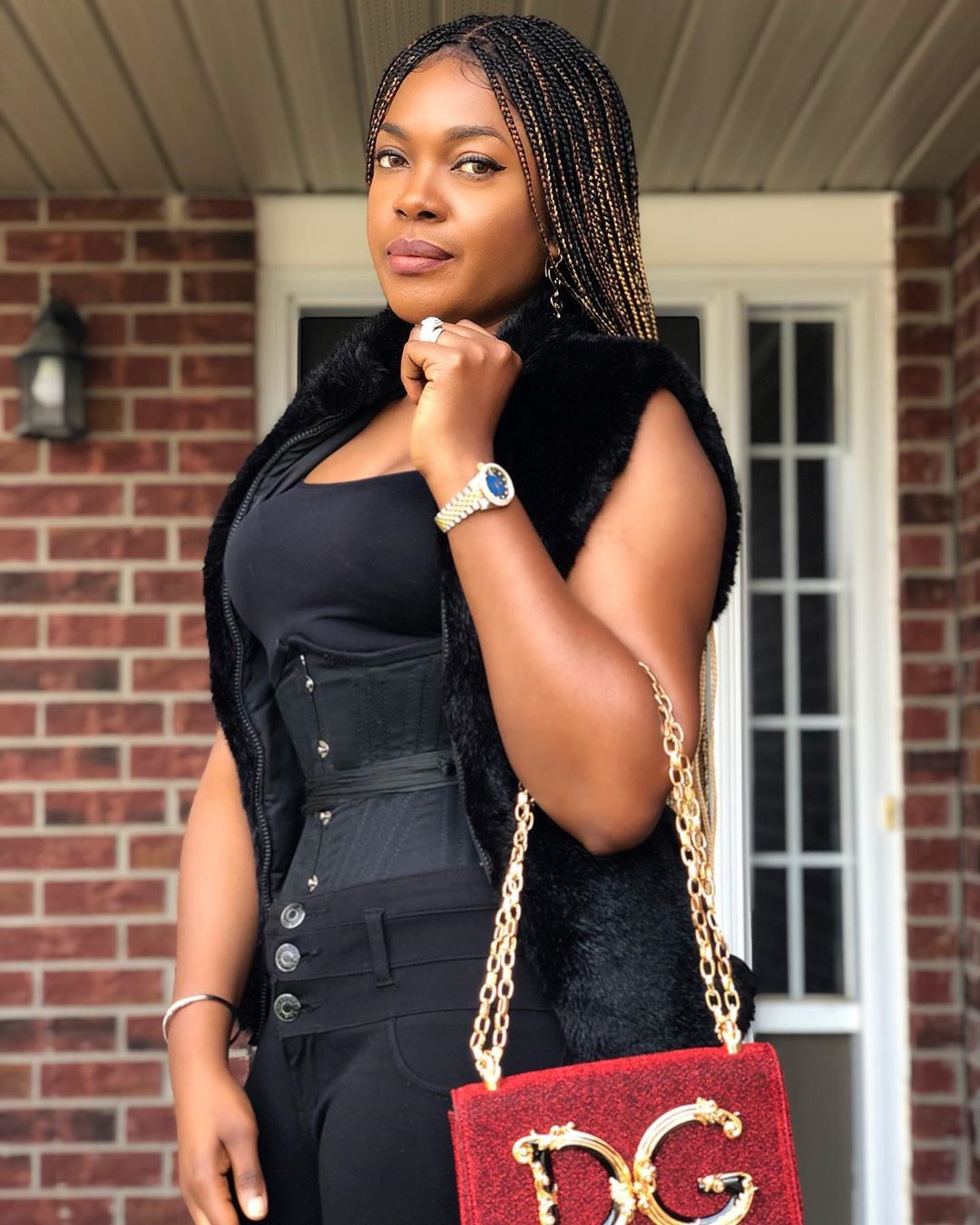 Omoni Oboli took to her Instagram account to recognize and pour encomium on the single mother. She referred to her as her Man Crush Monday, a boss lady and tiktok queen, praising her for her career successes.
According to her, Iyabo Ojo is a source of motivation and inspiration to her. Adding that the actress brings smiles, joy, encouragement and goodwill.
She shared her picture and wrote,
Dear Iyabo @iyaboojofespris ?
I just want to let you know that I SEE YOU!
I was going to wait till Wednesday to celebrate you since today is man crush Monday but I said why not, na man you be!!!
I have watched you albeit from afar and I'm amazed at how you do it all!
I see you and your amazing kids and how you make single parenthood look so effortless. We all know it's not easy with both parents not to talk of one but you my lady, make it look like a walk in the park. Only God knows the silent tears you have cried at night over the years ?
I see you starting new businesses everyday and excelling in them #BossLady ??
I see you excelling in your career and dominating the internet #TiktokQueen
I see your hustle and the way you've kept at it and how God has rewarded you with a brand new mansion for you and your beautiful family #CongratsAgain
I just want to let you know that you inspire me greatly and you motivate so many people daily. You bring smiles, joy, encouragement and goodwill.
I see you Iyabo…I see you my lady. We all see you. God sees you and He's only just started with you. Keep inspiring us queen ?. Love you ?
On seeing the praises, Iyabo Ojo got all emotional and spilled tears on the timeline. Responding to the post, she said Omoni Oboli's words means more than an award to her.
She reciprocated the gesture by sharing a screenshot of Omoni Oboli's post and wrote,
"you made me teary, this is more than an award, I'm so super humbled by this, I will forever cherish this words, Damn! I feel so strong, i feel more blessed, woooooo I won ? we won ? to every single mother or father reading this, this is for you ? never give up on your kids & most especially on yourself, to anyone that has ever been rejected, dumped, used or told I don't love you, this is for you ❤ God loves you & that's the greatest Love of all, never stop, it's never to late ? your victory will come, keep winning @omonioboli you're the real Queen ? ? Thank you First Lady?