Nollywood actress, Nkechi Blessing's ex-lover, Opeyemi Falegan, has taken to social media to drum up support for actor Alexx Ekubo.
This comes after Alexx's estranged fiancée, Fancy Acholonu, revealed that he refused to get intimate with her for the five years they dated, which sparked a number of internet rumours about the actor.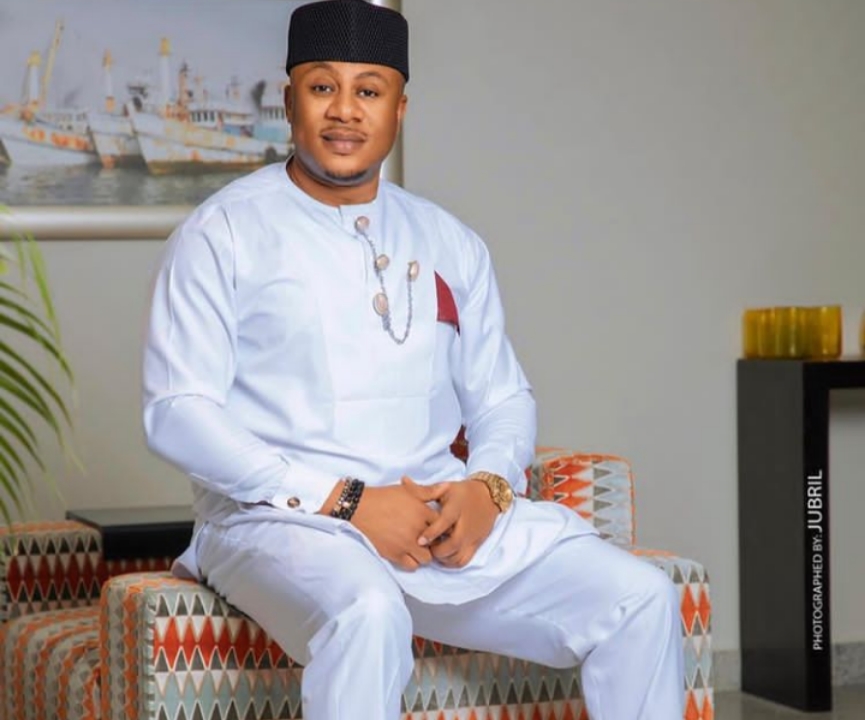 According to her, Alex said he wanted to be celibate because of his religious beliefs.
The America-based model said the whole experience was quite confusing for her, and it affected her self-esteem because she kept herself for Alex.

However, while netizens made different inferences from Fancy's claim, and some went as far as suggesting he's homosexual, Opeyemi Faegan praised him and noted that not having intercourse for years shows his high moral standard.
"Calling him names (backshot) when u haven't heard his own part of the story is unacceptable, unreasonable, offensive and also beyond the pale. Lies sell more on social media than the fact. Have been a victim of lies on social media and I know how it feels. Not having sex for years shows his high moral standards which to me requires a reasonable level of appropriateness, fitness ,suitability ,morality ,virtue modesty and purity. Quite worthy of emulation. ( sperm retention) (a king I stan)". He wrote.