An IPOB member has been spotted voting for Catalonia independence.
Spain is facing a political and constitutional crisis after Catalans voted in favor of independence in a contested referendum that descended into chaos when police launched a widespread and violent crackdown.
The Catalan government said it had earned the right to split from Spain after results showed 90% of those who voted were in favor of a split. But amid an unexpectedly harsh response from Spanish police, turnout was only around 42%.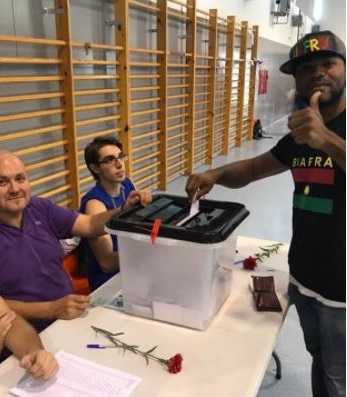 The Catalan health ministry said 893 people were injured in the clashes Sunday as riot police raided polling stations, dragged away voters and fired rubber bullets.