Nollywood actress, Iretiola Doyle has released an official statement to dissociate herself from her daughter, Kachi's business after she was accused of scamming people.
Ngozikachi Abimbola Onyeulo, the Chief Executive Officer of Kachi Beauty, has been called out repeatedly for swindling people of their hard-earned money.
According to reports, she started a wholesale distribution business and collected money from unsuspecting buyers but failed to supply the products.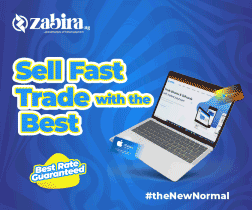 One @dotphyll wrote on Instagram, "Kachi, even if you don't have the fear of man, pls fear God. This is a year and 3 months gone that I paid for hairs and you have refused to deliver. When I complained, you blocked me. You are just busy doing sales upon sales without delivering. You are holding the money 5 different people paid to you in my family alone without delivering their hairs. This is pure wickedness and scam. Karma doesn't need an address, remember."
In reaction to the saga, actress Ireti Doyle has now informed the general public that she has no connection with her daughter's business. According to her, Kachi is just "one of my biological offsprings and that is the extent of the relationship."
She further informed those affected to contact her daughter directly.
Read the statement below,