In relation to Boko Haram's Shekau, ISIS' brutal executioner nicknamed "Jihadi John" disappeared once his identity was unmasked by intelligence forces.
Now, intelligence forces say American forces have carried out air strikes in Syria which have reportedly 'eviscerated' Jihadi John.
Officials in the US are still trying to determine whether he has been killed, following the drone attacks in Raqqa, Islamic State's capital.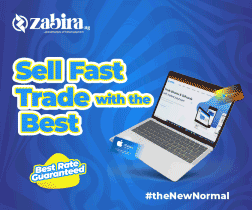 The British ISIS militant, whose real name is Mohammed Emwazi, was reportedly 'eviscerated' when leaving a building and entering a vehicle.
The official told ABC News that the strike was a 'clean hit' with no collateral damage. Pentagon Press secretary Peter Cook said:
SEE ALSO: Revealed: Meet Jihadi John – World's Most Wanted Man
'US forces conducted an airstrike in Raqqa, Syria, on November 12, 2015 targeting Mohamed Emwazi, also known as "Jihadi John". 'We are assessing the results of tonight's operation and will provide additional information as and where appropriate.'
Emwazi, 27, carried out a number of beheadings of Western hostages in Syria and was top of the UK Government's 'kill list' of up to a dozen British radicals whom ministers want taken out with targeted drone strikes.