Popular Ghanaian actor Chris Attoh, who plays an important role on MNet TV series, Tinsel and also on MTV series, Shuga, has revealed that the day he met his wife, delectable actress, Damilola Adegbite was the "best day of his life".
In a new chat with Encomium, the actor speaks on his beloved and how he went spiritual to have her…
SEE ALSO: Chris Attoh Reveals He Gave Damilola Adegbite A Hard Time While They Dated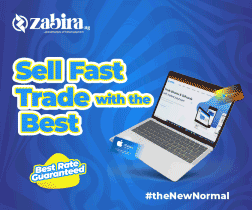 Read excerpts from his chats with the publication:
It was the best day of my life, now that I think back. She made an impression the minute she came in and if someone told me that was my wife, I would have said, oh! you joking. But it was magic at first sight. Damilola knows how to steal attention when she needs to and I think we hit it off right from there. We were great friends. We went through friendship, then working as colleagues, then being involved. So, I've seen many interesting sides of her that I'm grateful for today. That's the woman God has blessed me with, and I love every single minute of being with her.
But what really gave her an edge out of the many admirers that wanted to be Mrs. Attoh?
When you are choosing a wife you pray about it. It's something that you ask for God's guidance. All I can say is, that is where my compass led me to (laughs). In terms of what was so special, I wish I could say to you in one sentence, but I think it will take the rest of the paper (laughs).
But did she give you a hard time when you approached her?
Interesting enough, I think I gave her more hard time (laughs) but one way or the other, we both shared times when we felt the other wasn't ready. And then, I think finally when we both were ready, things came together.