Nollywood Actress and single mother-of-one, Bakare Yetunde has highlighted the difficulty with being a slay queen as a single mother.
According to the thespian, motherhood comes with a lot of sacrifice and one has to let go of some things if there's not much income.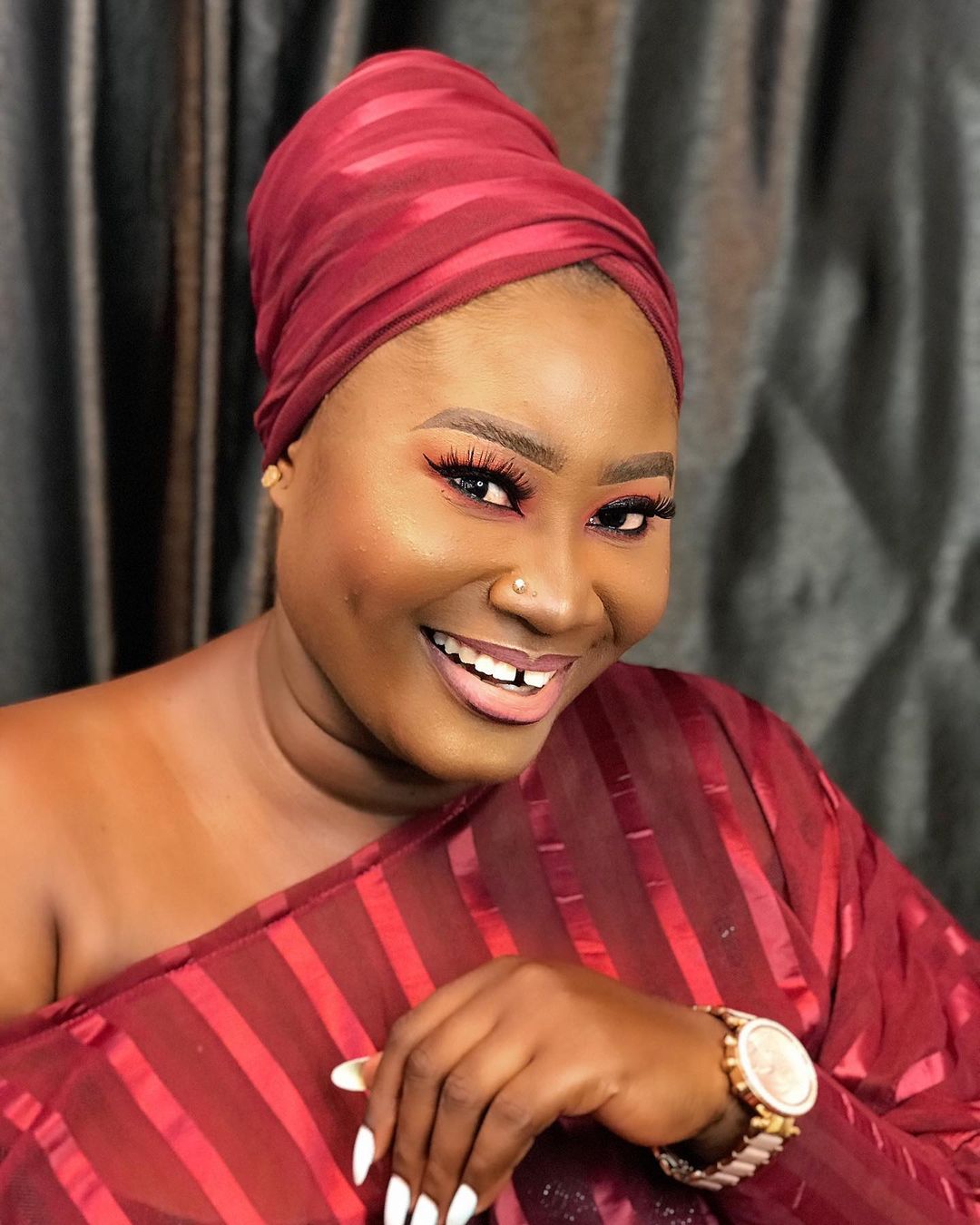 She further said one has to choose between engaging in trendy stuff or taking care of the child.
She shared the photo on her IG page with the caption ;

It's very difficult to be a slay Queen as a single mother especially if your baby daddy is irresponsible ?
If you want to take care of your child then you'll have to sacrifice the urge to do laulau if you don't earn much ? you can't serve 2 masters at the same time ✌️
It's either your child or trendy stuffs! So choose wisely ?