Jahbless today, September 13, 2015 came for Timaya when he accused Jez Brenda – The Producer who Produced Timaya's Gospel/Inspirational Single – "Hallelujah" of Copyright Infrigement.
Apparently, The singer claimed Jez Brenda lifted the beat off his track – 'Jeje' which featured Oritsefemi and was produced by Krizbeat from his 'IamMe' album and replicated it on the production of Timaya's Latest Song – "Hallelujah".
Jahbless dropped his album 'IamMe' that has the song in question 'Jeje' on May 29, 2015 while Timaya's song 'Halleluyah' produced by Jez Blenda was released on August 15, 2015.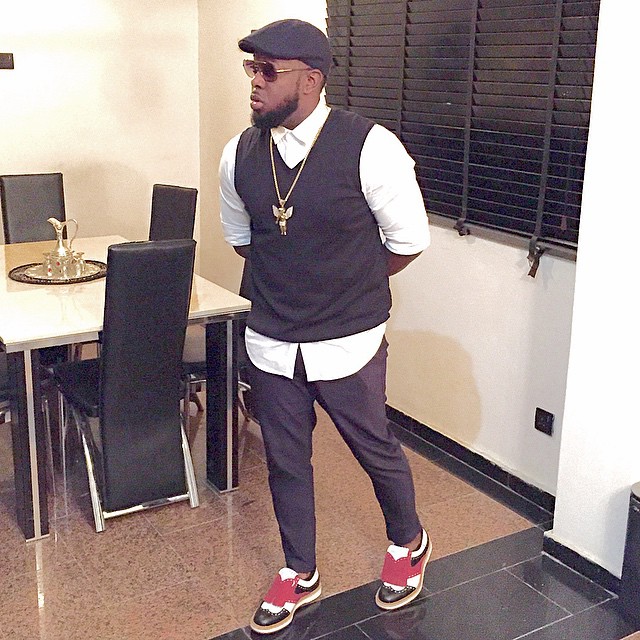 Now, Jahbless is accusing Timaya's producer of jacking his beat and has threatened to take him to court.
As at the time of this report, Timaya who was recently involved in a rape scandal in the United States could not be immediately reached for comments.
Hey bro @timayatimaya who ever produced that your halleluyah jam should be jailed! ..he lifted the instrumental off my album , #iamme album track 2 "jeje ft @oristefemi ..and gave it to you. I want to believe you know nothing about it cos with your years of experience in this game you should know the consequences of copyright infringements. pls avoid such producers in future cos they might tarnish your image. And for you Mr producer, see you in court.
Listen to Timaya Hallelujah's Track and also Jeje By JahBless Ft. Oritsefemi Below and Tell Us the difference!
DOWNLOAD Music: Timaya – Hallelujah