Controversial exotic dancer, Jane Mena has seeminlgy announced that she is pregnant.
The dancer posted a video of herself walking along the beach rocking her heavy bump and dancing with her husband.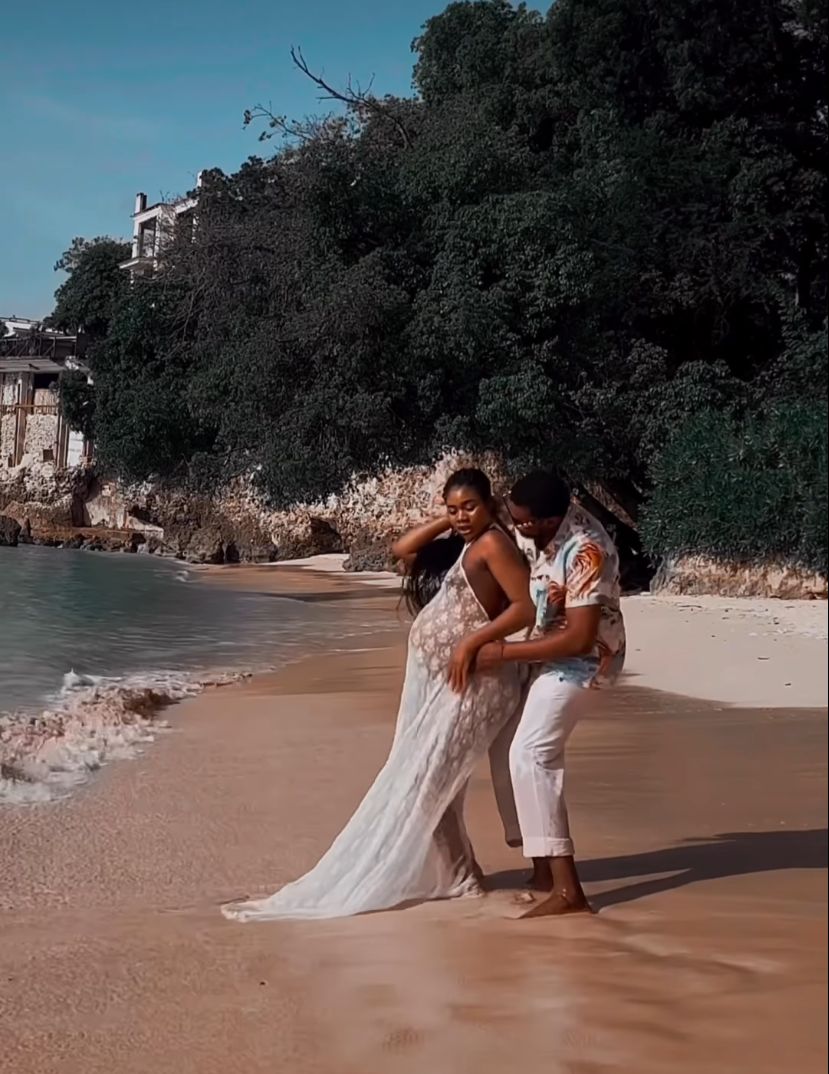 She shared this exciting news with her over four million followers on Instagram. Mrs Plies stated she is embarking on her motherhood journey with the right man.
In her words;
"I met MY HUSBAND the YEAR 2010 and all I can say is I did this FOR and WITH the right man and that's ON GOD❤️"
See her post below:
In related news, popular skit makers, Moyin and Doyin Oladimeji, better known as Twins Love, have reacted to an alleged report that one of them is pregnant.
Recall that the content creators became an internet sensation after videos of them pranking their mother went viral on social media.
However, in recent times, there has been speculations that one of the twins is currently expecting her first child and as expected, their followers didn't hesitate to share their purported observation.
A certain follower wrote, "Who have noticed is only one of the twins that is doing video nowadays because it seems like the other one is pregnant😏😏"
Reacting to the pregnancy rumour, the brand influencers shared a video on their joint TikTok account where they purposely showed off their flat tummies to debunk the report.