A suspected member of the Black Axe Confraternity has revealed he got lured into the group after he was promised he would meet music star David 'Davido' Adeleke.
The suspect, Tobi Adegoke, 25, was among 27 suspected cultists arrested from various parts of Lagos and paraded by Police Commissioner Imohimi Edgal on Wednesday.
The young man who is an upcoming music artist believed meeting Davido who he alleged is a memeber of the cult group, would have helped in skyrocketing his music career.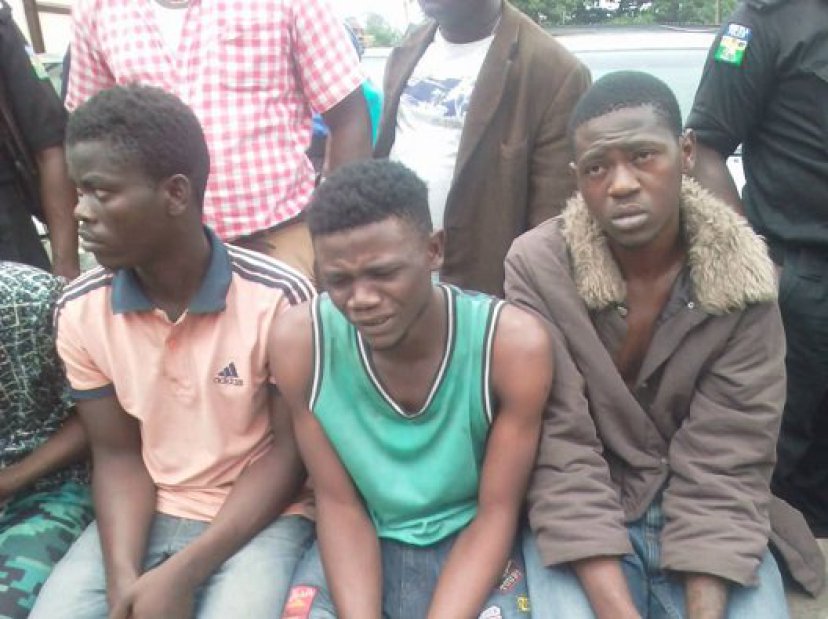 Speaking to The Nation, He said: "I am an Aiye member (Black Axe). I have been in the cult for about two years. I was told that Davido was a member and if I joined, I will be able to meet him.
"It was the guy who initiated me that said so. He said he worked for Davido and that it will be easy access. But since I joined, I have not met Davido. They told me I'll become a very popular musician but see where I am now.
"I am renouncing my membership of Aiye. I will never belong to any cult again. They should look at my face very well. They will never see me in their midst again.
"I lived at Oniru in Lekki. I used to be a domestic help. Since I joined, I have not done anything bad. I habe not killed anybody. I just wanted to be a famous musician.
He, however, regretted not being patient in pursuing his music career.
Another suspect, Biodun Alade, 22, said he joined his own group about four months ago.
It was also reported that several others denied being cultists, insisting that they were arrested during random raids carried out by policemen in their neighborhoods.