The Eldest Brother of the PSquare group, Jude Okoye has welcomed another baby girl with his wife, Ifeoma Umuokeke, in the United States.
They have since named her Chisom.
This is coming after Peter wrote to their lawyer, and demand a PSquare split, after he alleged that his elder brother, Jude is after his life.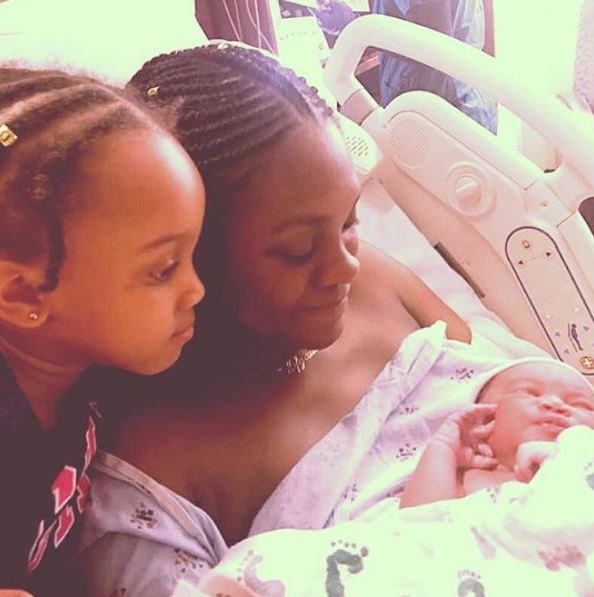 "According to Peter, Paul is no longer willing to co-operate with him, even going as far as cancelling their planned US tour this year without informing him, and he (Peter) has exhausted all options to make it work.
He also accused Paul of slandering his wife and children with lies on social media, and alleged that they've now been receiving threatening messages. Peter further accused his older brother Jude of once threatening to kill him and shoot his wife Lola. This allegedly happened in the presence of Paul and former first lady of Cross River state Mrs Imoke. Jude allegedly also threatened to bring a coffin for him (Peter) if he ever comes near his house."
Neither of the brothers have spoken up since this allegation surfaced.