A woman has been left devastated after learning that her husband of many years has gotten another woman pregnant.
In a heartbreaking video that's gone viral, she can be seen crying as she moves out of her matrimonial home.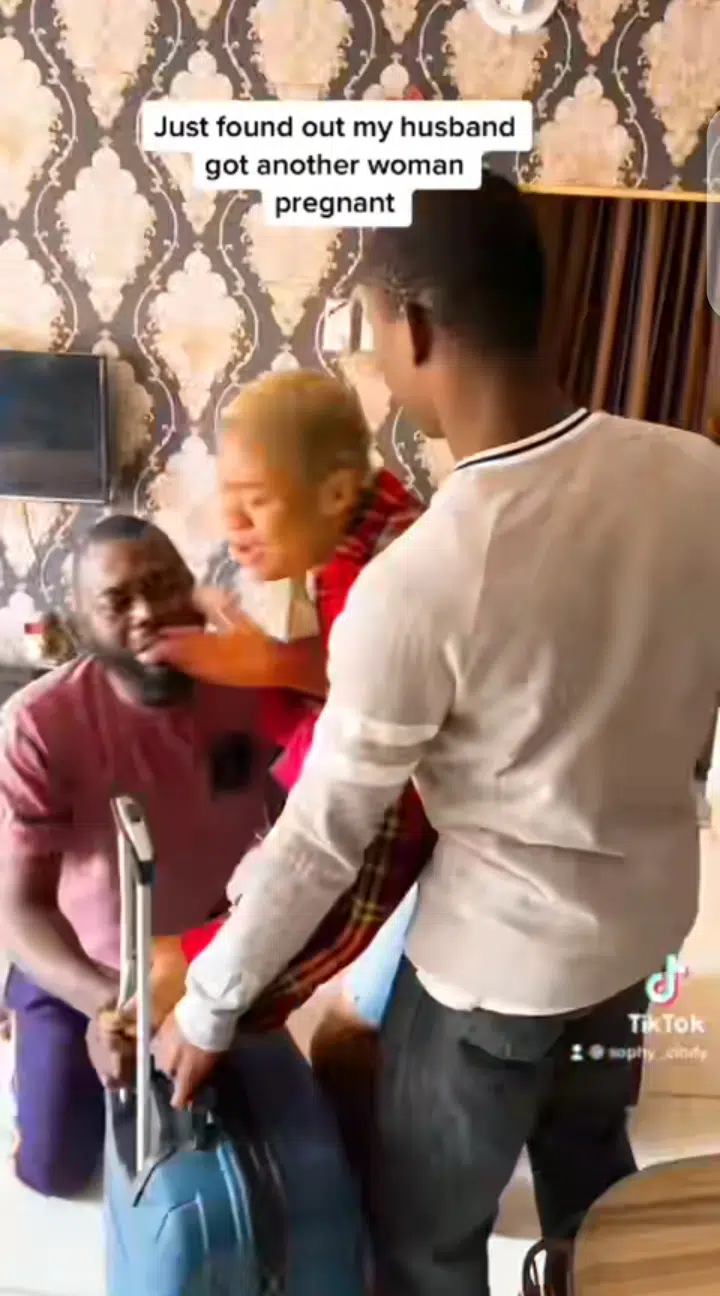 She made the decision to call it quits with her husband of five years after discovering he's expecting a child with another woman.
The distraught woman tearfully lamented in the video that her husband cheated on her several times and got another woman pregnant, despite her efforts to make the marriage work.
The husband was, however, on his knees the entire time, pleading with his wife for forgiveness.
 
"Just found out my husband got another woman pregnant. My 5 years married just ended 😭." She captioned the video.
Watch video below,

In other news, a Nigerian pastor, Nduka Anyanwu, was on Tuesday, February 14, sentenced to double life imprisonment by a sexual offence and domestic violence court in Lagos for raping and impregnating two biological sisters in a church complex.
The convict, who is said to be a pastor at a Lord's Chosen Church branch in Oshodi, defiled the underage girls over a long period of time under the guise of casting out evil spirits from them.
According to the prosecution, Anyanwu defiled and impregnated the sisters on the pretext of holding prayer sessions with them.
Justice Abiola Soladoye, the presiding judge, found the pastor guilty of impregnating the 13-year-old and 17-year-old sisters, both of whom have welcomed their babies.
The judge, who found the prosecution witnesses' evidence credible and consistent, described the convict as morally bankrupt.
She said the police should have charged the victims' parents alongside the convict because they are equally guilty of encouraging the wicked crime.
On several occasions, one of the victims went home to report the pastor's misconduct to their parents, but she was always beaten and sent back to his home.