Veteran Nollywood actress, Shan George has disclosed that she has a crush on the chairman of the newly constituted Parks Management Committee, Musiliu Akinsanya a.k.a MC Oluomo.
The 52-year-old thespian stated this while reacting to a dance video of MC Oluomo, who is regarded as the richest and illustrious agbero in Lagos state.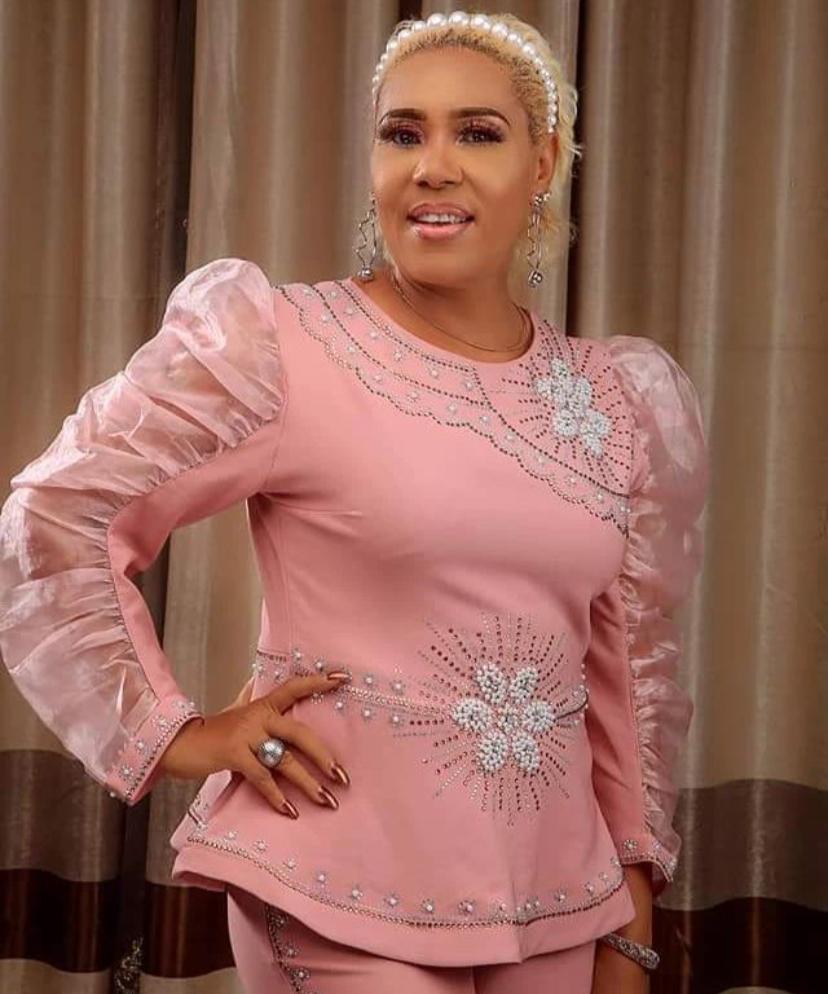 Sharing the dance video on her Instastories, Shan George averred that she loves "bad boys" and have an affinity for MC Oluomo because he's considered a 'bad boy'
"I'm crushing on MC o. Correct man. I just like bad bois", she wrote.
See her post below,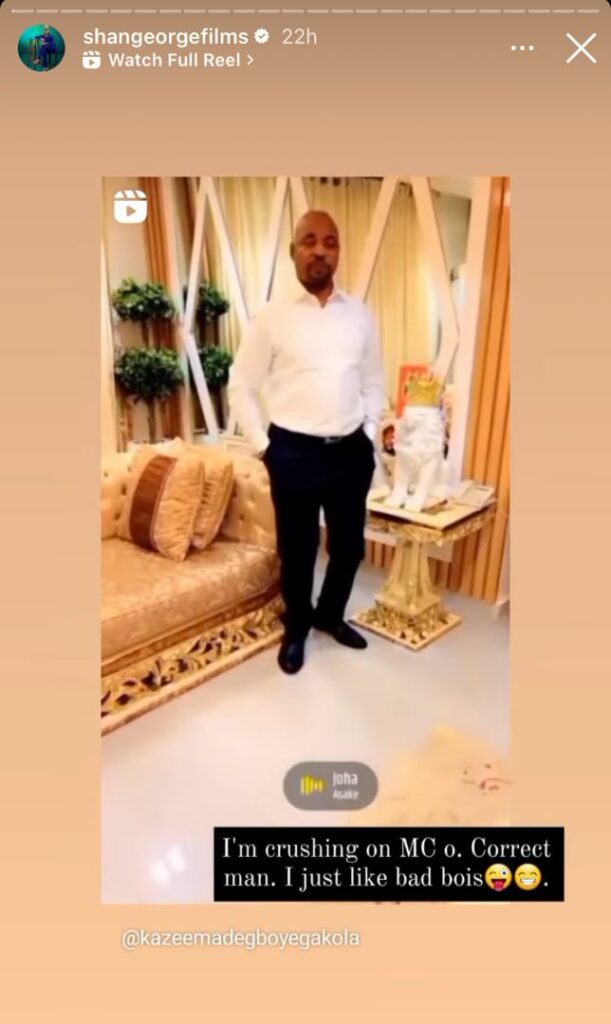 A while back, Shan George took to her social media page to share her opinion on why married couples divorce easily.
In a post shared on her IG story, the thespian opined that marriages end because men and women haven't come to the realization that they nag and quarrel with each other out of love.
According to her, until both husband and wives realize that their fights and quarrels are done out of love, marriages will continue crashing.
She wrote on Tuesday, April 26,
"Until men begin to realise that women nag bcos of love, and women begin to realise that men quarrel and shout at their wives bcos of love, marriages will continue to break as easily as clay plates."