Controversial Big Brother Naija 2019 housemate, Tacha, has bagged a brand ambassadorship agreement with House of Lunnette.
The company revealed their decision to make Tacha their new brand ambassador was because of Tacha's fashion sense, love for trendy eyewear and uniqueness.
House of Lunette also has BBNaija 2018 finalist, Cee-c on their ambassadorial cards and you would recall Cee-c was also controversial during her time on the reality show.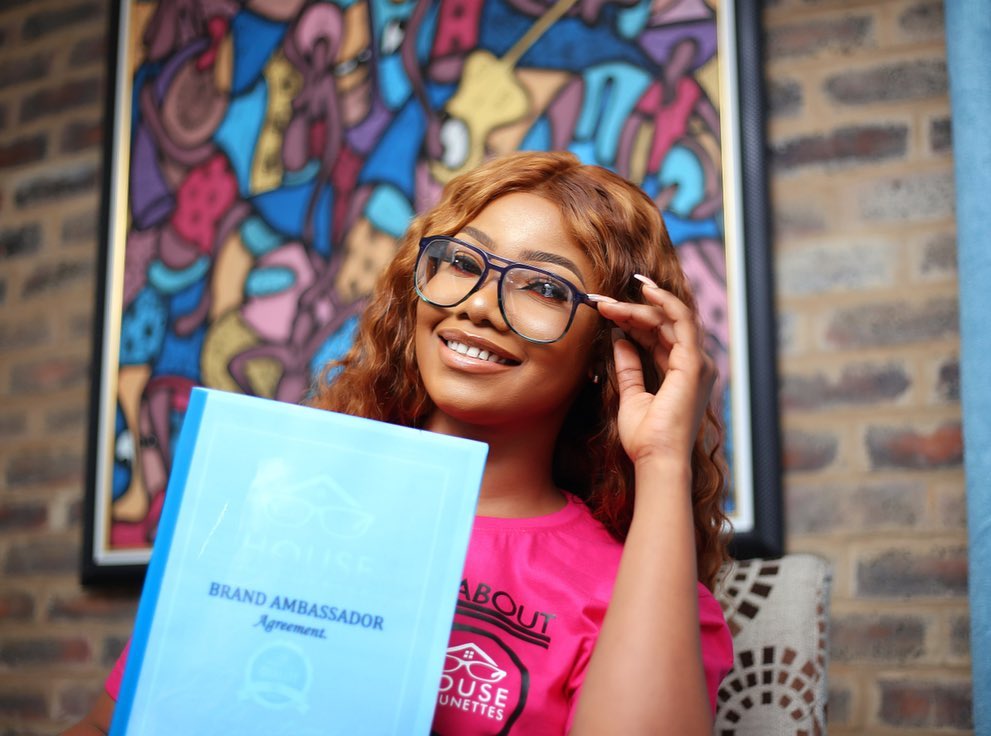 Fans have always compared Tacha's behavior in the BBNaija house to that of Cee-c's and now that they are both signed (with the hope of working together) to the same brand… would things work out?
"We are wondering, if Tacha and CeeC are billed for a photoshoot on the same day, will the duo avoid each other?"

It is also worthy of note that viral reports, some weeks back, had it that House of Lunnette may end their deal with CeeC. The big question now is "Did Tacha just replace CeeC?"
Again, Tweetoracle, who has been an avid supporter of Tacha tweeted that the Reality TV star who was disqualified from the TV show would be the first to sign a brand ambassadorship with a brand who didn't sponsor the show.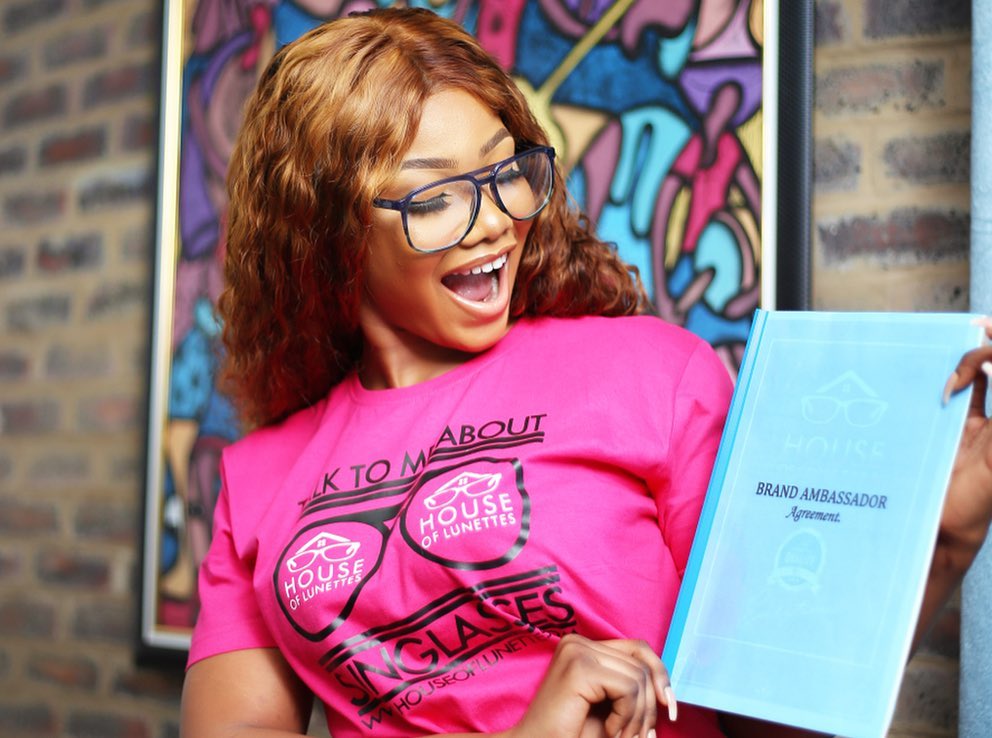 Taking to his Twitter page, Oracle tweeted: "Tacha becomes the FIRST HM of the #BBNaija pepper dem season to land an endorsement deal from a brand that didn't sponsor the show. Greatness loading. More yet to come Titans here we go!!!"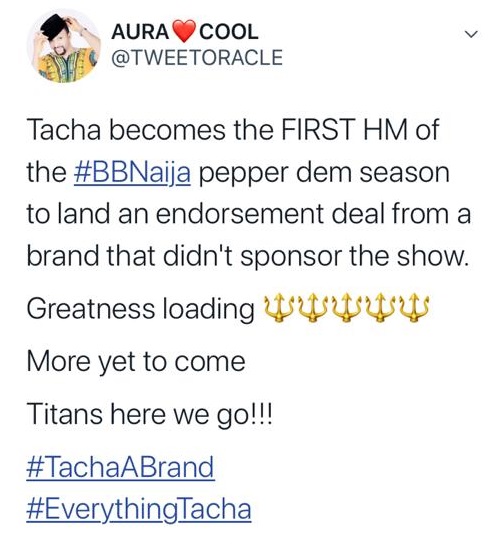 But then, recall Esther recently signed a deal with Payporte, a brand who never had a thing with the show this year. "Esther is the first housemate to get an endorsement with a brand that didn't sponsor the show (payporte)…..Congratulations to Tacha", Twitter user Seyi countered the influencer.
We say a big congratulations to Tacha.