Canadian singer, Justin Bieber, was spotted with his pants around his knees at a swanky Los Angeles golf club for a tournament over the weekend.
The "love yourself" crooner, who was sporting a beige polo shirt with a backward Toronto Blue Jays hat, was at the Hillcrest Country Club for the Round Table Tournament on Saturday.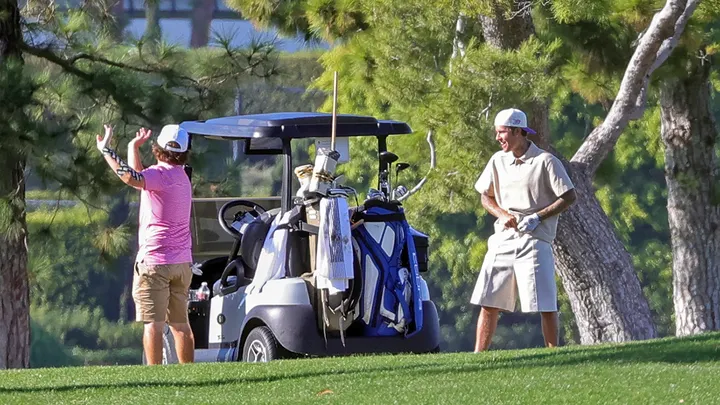 The singer looked to be peeing behind a tree in photos of him on the course that surfaced online. Meanwhile, this is not the first time Bieber has been caught with his pants down.
A video of the pop singer surfaced in 2013 showing him urinating into a mop bucket in New York City, according to TMZ.
See photos below,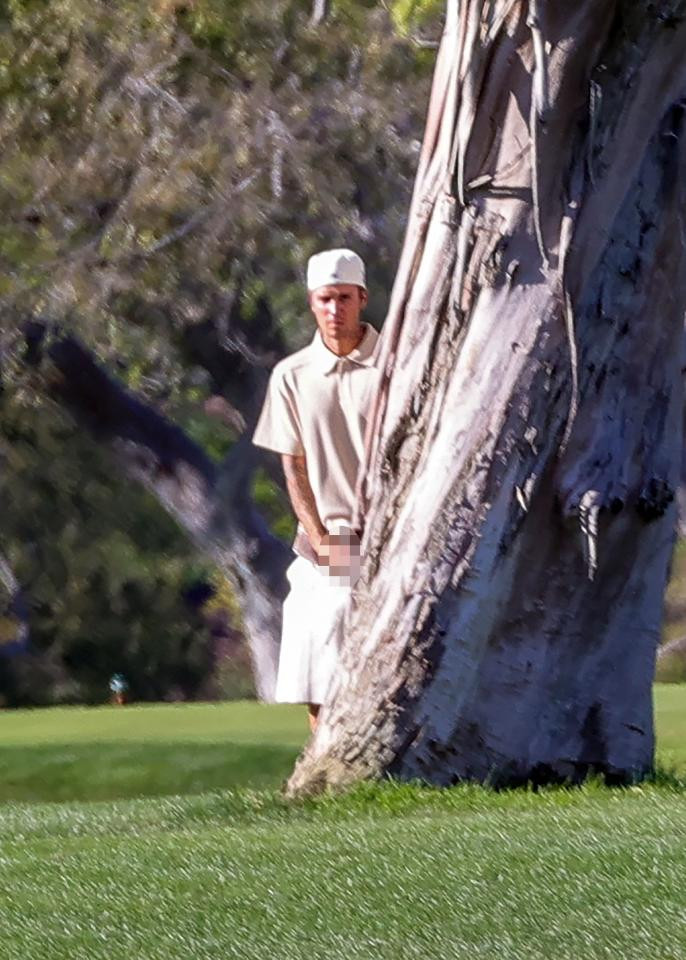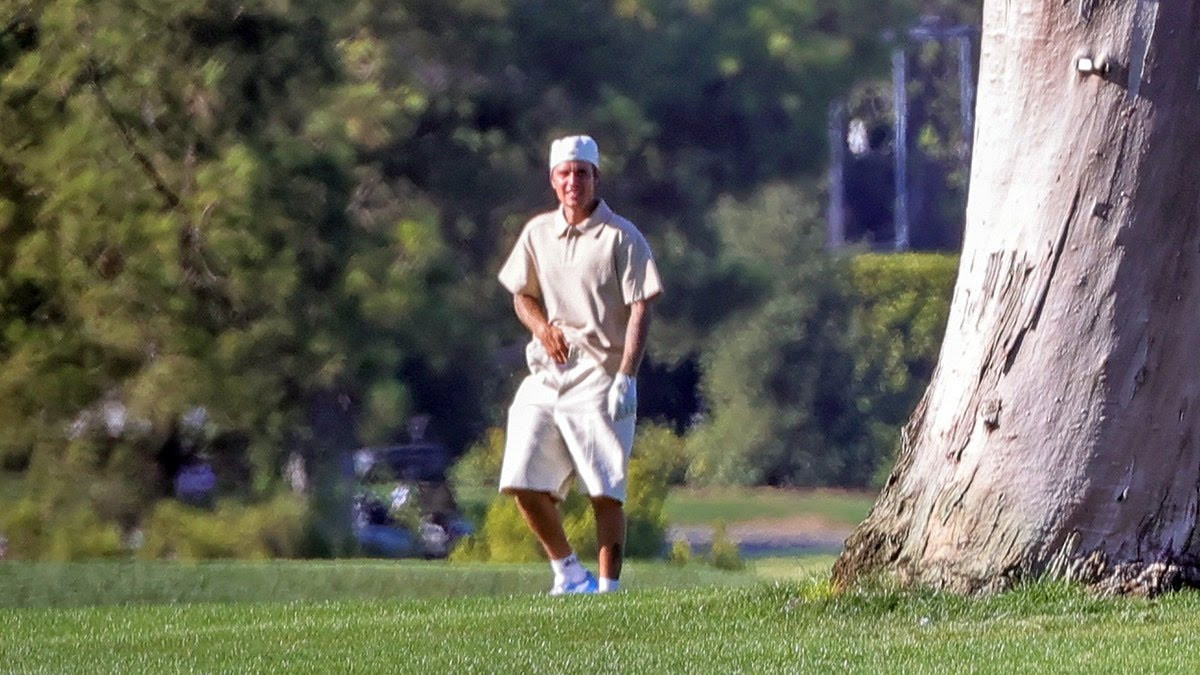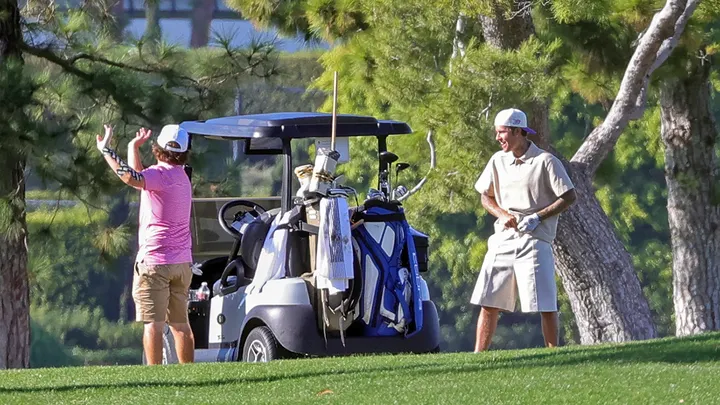 In other news, American rapper, A$AP Rocky, has reacted to a trending clip of him looking distressed while being surrounded by fans.
Rocky, who recently welcomed a child with Barbadian singer Rihana, performed at Rolling Loud in New York. During his performance, the rapper tried to stage-dive into the crowd of fans, but it apparently didn't turn out as he had hoped.
In the viral clip, the new dad can be seen panicking and struggling not to fall as ecstatic fans grab his arms and legs within the mosh pit.
A$AP has now reacted to the viral clip that got netizens talking as he explains the reason for his reaction.
According to him, the crowd was "squeezing life" out of his "nutz", which is why he looked distressed.
His words, "That shit not funny, sum lil bih was squeezing life out of my nutz b". Read here.