Photos of some residents of Kano state dressed in Igbo attire as they walk the streets. The picture has since gone viral on social media.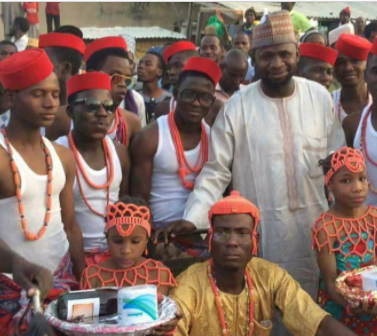 According to the residents, the act was to assure the Igbos residing there, that they are welcomed to their state, and of course safe.
Recall, during the Sallah holiday, some Kano teenage boys also adorned Igbo attire to celebrate the Islamic holiday.
See more Photos: