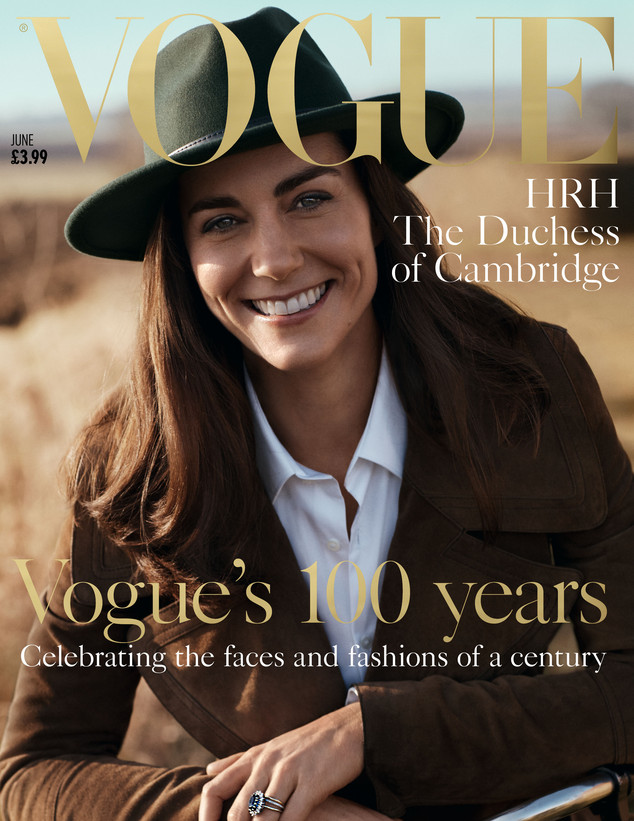 Well. this is a first, as the duchess of Cambridge has never been seen posing for the cameras of a fashion magazine… Not until these stunning photos of her which have just emerged online.
In a series of picture portraits celebrating the 100th anniversary of British Vogue, Kate Middleton stuns as the June cover girl.
British Vogue and the National Portrait Gallery collaborated on the series of photographic portraits which show a dressed-down and casual Kate relaxing in the countryside.