Controversial Nigerian singer, Habeeb Okikiola, popularly known as Portable, has stirred reactions online after he shared a video of his house, which he named "Zazu villa."
The Zazu Zeh star, who acquired a new house a few months ago, took to his Instagram page on Thursday night, November 10, to show off the interior of the house.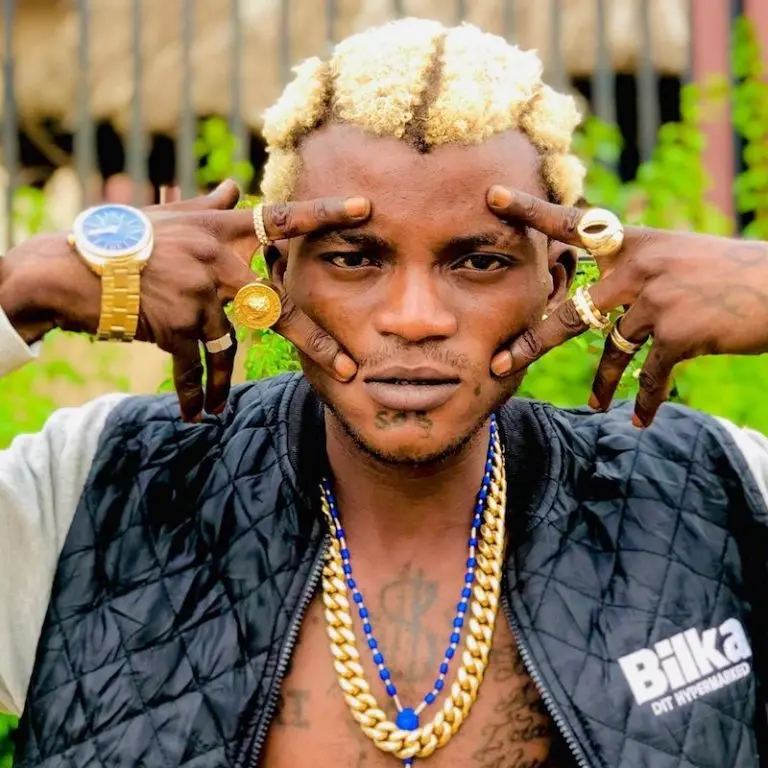 In the video he shared, showing off the villa, the sitting room was exquisitely furnished, with rows of picture frames lining the wall.
However, the clip elicited reactions from a barrage of social media users, who implored the singer to hire an interior decorator and pointed out that the arrangement is tacky.
Reacting, an Instagram user @Clintont45 wrote, "See your ducking house 🏠 🏠 you go dey talk say you get money🤑 see house you mate dey buy na village man."
Another Instagram user wrote, "My husband reduce this frame small now lae Shay photo studio😩😩😩."
Watch video of the house below,

In other news, former Big Brother Naija housemate, Ese Eriata has taken to social media to issue a stern warning to online fashion vendors.
Ese, in a post shared on Snapchat, said she finds it annoying when an online vendor who sells fake designer outfits uses a picture of someone wearing the original and expensive version of the cloth to advertise their wares.
According to her, such vendors should stop that 'nonsense' immediately and instead, get someone to model their replica items rather than misleading their customers.
She wrote,
"Fashion vendors should stop that nonsense. Nothing annoys me more than seeing someone rocking an expensive outfit worth millions, then you now see the picture on a vendor's page for 20k or 55k without acknowledging that the picture is the original and what they are selling is the replica.
That's highly insulting and downgrading to the person in the picture, you fashion vendors should stop that nonsense. Post your actual picture or look for someone to model your replica for you."