Popular media personality, Daddy Freeze has opined that the King James version of the Bible is the most useless Bible translation that ever existed.
Freeze took to Instagram to share his opinion about the popular bible version and it has sparked controversy on social media.
He shared a video of a foreign preacher explaining how a verse in the KJV bible was wrongly translated from Latin and doesn't portray the original message.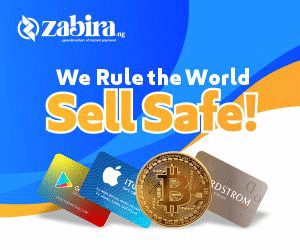 So he concluded that the bible version is useless and said people who use it to define their faith will "worship demons".
He wrote,
"King James is the most useless Bible translation that ever existed.
If you use the King James Bible to define your faith, you will worship demons.
–
Lucifer is a title Christ himself claimed in Revelation 22:16 and Peter called Christ Lucifer in
2 Peter 1:19.
–
English is NOT the original language of the Bible, there is no English Bible older than 484 years old. The first English Bible, the Tyndale Bible; which relied largely on the Latin Vulgate was first published in 1537.
–
The Greek Bible is about 2,000 years old, while the Latin Vulgate is about 1,600 years old.
–
In 2 Peter 1:19, the Greek Bible, uses the word 'phosphorus' while the Latin Bible translates the word as Lucifer, which was a perfect translation, as Lucifer and phosphorus mean the exact same thing.
–
Here is the original verse rendered in the ORIGINAL language Greek and then translated into Latin.
–
◄ 2 Peter 1:19 ►
Greek New Testament
καὶ ἔχομεν βεβαιότερον τὸν προφητικὸν λόγον, ᾧ καλῶς ποιεῖτε προσέχοντες ὡς λύχνῳ φαίνοντι ἐν αὐχμηρῷ τόπῳ, ἕως οὗ ἡμέρα διαυγάσῃ καὶ φωσφόρος ἀνατείλῃ ἐν ταῖς καρδίαις ὑμῶν·
–
◄ 2 Peter 1:19 ►
Biblia Sacra Vulgata
et habemus firmiorem propheticum sermonem cui bene facitis adtendentes quasi lucernae lucenti in caliginoso loco donec dies inlucescat et lucifer oriatur in cordibus vestris
–
Once again I appeal to you not to be ignorant."
Watch the video he shared below,
View this post on Instagram