Living Legend and One of the Most Influential Musician of all Time, King Sunny Ade instituted a suit against African Songs and its subsidiary, Juju maestro 30 years ago, King Sunny Ade has just been rewarded with a whopping N500million as damages, for infringing on his works with additional cost of N3million for prosecuting the suit.
According to reports, a statement of claim filed before the court by a Lagos lawyer, Chief Felix Fagbohungbe, SAN, in 1975, a contract dispute arose between King Suny Ade and the two companies culminating in a judgement delivered by Justice Dosunmu of a Lagos High Court.
In the said judgement the court ordered the companies to return the master tapes of the original musical works produced under the label of the two companies by Sunny Ade, but the organizations held on to the tapes owing to the death of the Chief Executive Officer of the two companies, Chief Bolarinwa Abioro.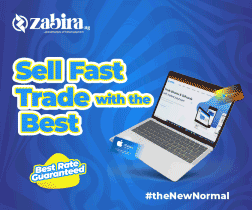 Consequently, in a bid to retrieve the master tapes, Sunny Ade in 1997 dragged the two companies before a Federal High Court in Lagos.
However, the big question on everyone's lips is 'Will KSA ever redeem this money'? In this case, the defendants either pay up or they can appeal. They have the right to appeal up to the Supreme Court if they are unsatisfied with the judgement. This could take a few more years