Former Aviation Minister, Femi Fani-Kayode, has slammed the newly elected Vice-president of the United States, Kamala Harris.

The politician labelled Kamala as a "Jezebel" and said her presidency is "satan's". He also alleged that the president-elect, Biden is just a puppet as his presidency is Kamala's and he is just a smoke screen.

FFK, who is a staunch supporter of President Donald Trump made this strong assertions via his verified Twitter account.
He tweeted,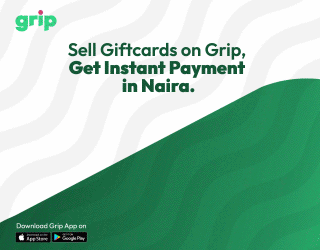 I know Jezebel when I see her. Look into Kamalla's eyes.
Kaballa + Kundalini= Kamalla.
Biden is a puppet and a smokescreen.
A Biden presidency is a Kamalla Presidency.
A Kamalla Presidency is satan's Presidency.
May God deliver.
I know Jezebel when I see her. Look into Kamalla's eyes.

Kaballa + Kundalini= Kamalla.

Biden is a puppet and a smokescreen.

A Biden presidency is a Kamalla Presidency.

A Kamalla Presidency is satan's Presidency.

May God deliver.#CountEveryLegalVote#MAGA @realDonaldTrump

— Femi Fani-Kayode (@realFFK) November 9, 2020
FFK has come under fire by Twitter users for his statement. See some of the reactions below,
@dolapoomotayo wrote,
You need special deliverance.
"I recommend a combined session from MFm and Lord's chosen first. This should be followed by a bath by the river from Cele + Kerubu
Then end it with a holy slap from David Oyedepo"
@KingChifoo wrote,
"You know Jezebel when you see one yet you fell for many of them in your marriages???. May God deliver you."
@Olu_Dgenge wrote,
"Sometimes I think there is a question mark on the sanity of this man. He just like to say something when it's not actually needed. Make you get brain Sir. Beautiful nonsense"
@omambalab wrote,
"Take down this disrespectful tweet; it's beneath you as an adult.
Being that you've been thrice married unsuccessfully, you're in no position to talk about identifying Jezebels."
@AgohPaul wrote,
"A man who can't keep a wife, talkless of supporting one to be Vice President of the "neighborhood wives Association" is talking down on the Vice President of the most powerful country in the world…."