Kwara State Government has suspended the head of Musbaudeen Islamiya Arabic school in Ganmo, Ifelodun local government area of the state over the brutal punishment some students faced in the school.
In one of the videos, a young lady is seen kneeling in the midst of a group of men who simultaneously flogged her for allegedly going to a party and drinking alcohol.
The young lad who was also brutally whipped by the same group of men, is said to have gone to the party as well and indulged in alcohol consumption.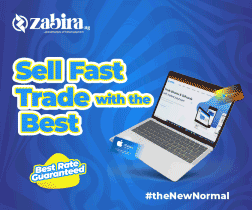 A statement issued on Sunday, October 10, by the Commissioner for Education and Human Capital Development, Hajia Sa'adatu Modibbo Kawu, said a government delegation has visited the Arabic school also took the affected students to a public hospital for proper medical examination and treatment.
The statement read ;
"The government's team carefully listened to the authorities of the Arabic school, the father of the sole girl in the video, and four other students involved in the unsavoury development"
"Regardless of the explanations of the authorities on the development, the self-confessed consent of the parents and regret of the affected students, the government seriously frowns at the harsh beating seen in the footage
"Consequently, the government has directed the setting up of an investigative committee, comprising Muslim scholars, leaders and government officials, to look into the issue while the head of the Arabic school, who admitted to directing the punishment, has been asked to step aside pending the conclusion of the investigation
"The government has also taken the affected students to a public hospital for proper medical examination and treatment. This is to ensure that none of them suffers any physical or psychological damage
"The government appeals for calm while the committee does it works and submits a report for further action. The government commends the Ganmo Muslim community for the support given to the team."