A lady has reportedly died as a result of the stampede at the discovered COVID-19 warehouse in Gwagalada, Abuja.

It was gathered that the unidentified lady, rushed to the warehouse alongside others after receiving information about the palliatives.

Unfortunately, the deceased was smothered by the huge crowd and collapsed. She was reportedly taken to an hospital in the country's capital where she was confirmed dead.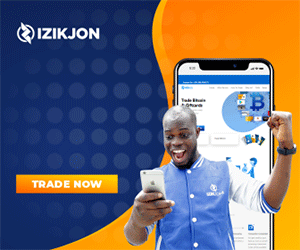 Watch the video below,
The Federal government in collaboration with The Coalition Against COVID-19 (CACOVID) donated the relief items to the states.
In a related news, CACOVID has finally broken silence on the looting of Coronavirus palliatives from warehouses in different states in Nigeria.
The Coalition, in a statement released by its spokesperson, Mr. Osita Nwanisobi, stated that the looted palliatives were waiting for distribution.
The statement in part reads,
It is very unfortunate that various States, including States that have concluded the distribution of their allocations, are seeing their warehouses and other premises being raided. It must also be noted that not every warehouse in Nigeria that contains palliatives is affliated with the CACOVID donation, given that the States themselves, the Federal Government and other organisations have also made donations.

"In light of these unsavoury developments, we would like to appeal for calm, and for States to be allowed to proceed with their palliatives distribution peacefully, even as each State will undoubtedly keep its citizens abreast of the distribution process to ensure transparency, accountability, and equity. We urge all to be law-abiding, to be our brothers' and sisters' keepers, and to end the raiding of these warehouses.