In a rather absurd incident, a lady has been brutally flogged by her boyfriend for attacking his alleged side chick over an undisclosed reason.
A video trending online shows the moment the 'main chick' and her friends unleashed hell on her boyfriend's side chick and filmed the episode.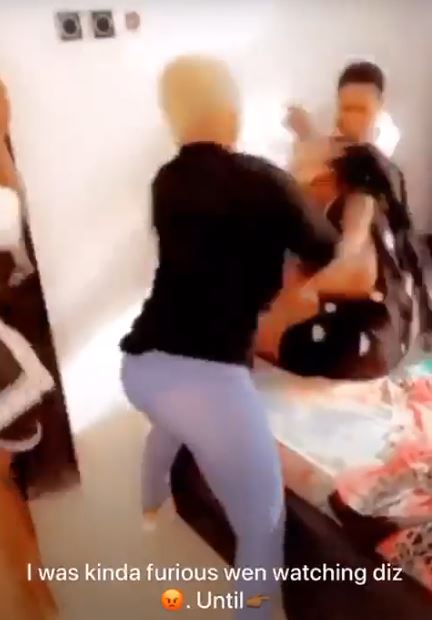 They are seen beating the side chick mercilessly with multiple canes.
In the latter part of the viral video, the main chick and her friends were subjected to the same treatment by her 'boyfriend' and his side chick as punishment for their actions.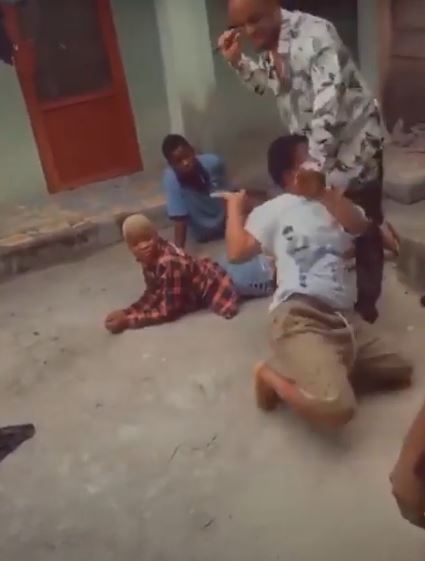 The boyfriend is seen flogging his girlfriend with a koboko (a traditional whip used mostly by military personnel) before handing the whip to his alleged side chick to also beat them.
He could be heard telling her that she and her friends beat his alleged side chick till she developed chest pain and had to take medication.
He also said if someone did the same to thing to his main chick, he would fight for her like he is fighting for his alleged chick.
Watch the video below,