A Nigerian lady has shared a screenshot of the rude message she received from a driver with a ride-hailing app she ordered.
Taking to Twitter on Friday, May 20, the lady, identified as @TeelashDavidO, disclosed that she ordered a ride and sent a message to the driver asking where he was.
However, the driver took offence at her question because she didn't greet or send a courteous message first, and lambasted her for it.
"You're a ********. Am I your father or personal driver? How do you feel talking to a man you don't know from nowhere and all you could say is WHERE ARE YOU, Odeh Buruku," he wrote.
@TeelashDavidO posted a screenshot of his message on Twitter and called the attention of the ride-hailing app to the driver's behavior.
She captioned the tweet,
"Why so angry?
I don't think I warrant this insult but it is what it is. Angry people here and there."
See the message below,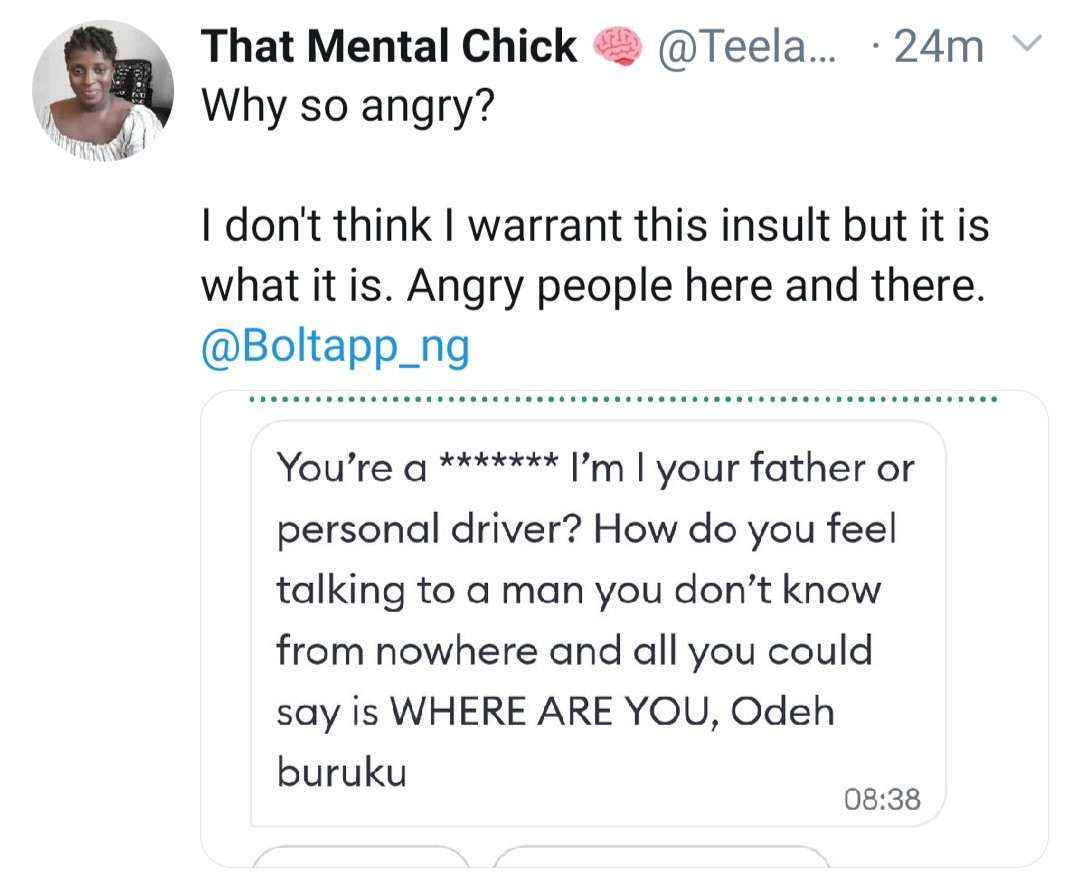 In other news, a Twitter user has shared how a woman reportedly killed her daughter because her new husband doesn't like the girl.
The mother, who had children from a previous relationship, poisoned her daughter to satisfy her new partner, according to the Twitter user @Sisi Yemmie, who reported the bizarre incident on the platform.
It's said that the man despised his step-daughter and was constantly whining, so the lady 'took her daughter out of the way' in order to save her marriage.