Amid the lingering fuel scarcity rocking the country, a young Nigerian lady has taken to Twitter to narrate how she was almost kidnapped while looking for a bus to transport her to her destination.
The lady identified as Kitan Jubril reported that due to fuel shortages, there were no buses, so she was compelled to get into a private vehicle that offered assistance after waiting for a long time at the bus stop.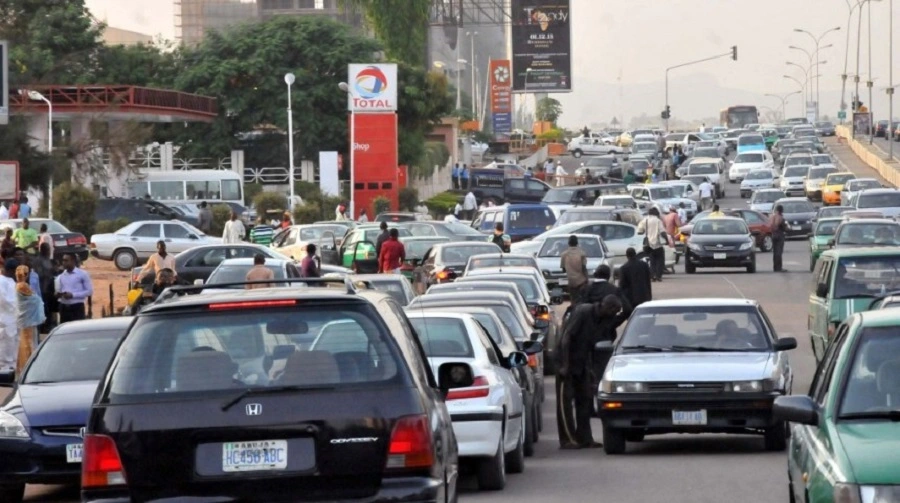 Kitan said she was almost kidnapped afterwards.
Taking to Twitter to recount the incident and express gratitude for life, Kitan vowed to leave Nigeria.
Her words,
Cried like a baby this evening, I was so shaky.. I can't wait to leave this Nigeria as a whole, a very useless country Nigeria almost happened to me yesterday because, fuel scarcity,no buses, everybody was stranded at the bus stop, I was forced to enter private car after staying so long at bus stop and I was almost kidnapped. Grateful for life. I'll leave this country unharmed bi ithnillah."
In other news, a young Nigerian lady, Safiyanu Amira, who raised a false kidnap alarm on Twitter a few days ago, has confessed that nothing of the sort happened and apologized to Nigerians.
Amira had, in a series of tweets, alleged that she and 17 other victims were abducted at gunpoint from different parts of Abuja last Tuesday by men in uniform and driven off in a van and later separated into two groups.
She had also tweeted the locations of the alleged kidnappers, claiming they were unaware that she was with a phone.
A barrage of concerned Nigerians quickly reposted the distress tweet, pleading with the Nigerian police force to intervene.
However, the Federal Capital Territory Police Command later disclosed that it had found the missing Safiyanu Amira and debunked the alleged kidnapping.
Well, Amirah, in a tweet on Monday, June 20, apologized to the general public while confirming that there was indeed no kidnap.
She stated that she had intentionally taken herself out of her house to those locations and starved herself for four days.