Late Ibidun Ajayi-Ighodalo's son, Zenan, clocks three today October 6th and his dad Pastor Ituah Ighodalo, organized a little party to celebrate his birthday.

Sharing photos from the celebration on his Instagram page, Pastor Ituah Ighodalo wrote, "Happy birthday my dear son. You are blessed and highly favoured, Your mum and I love you immensely. Continue to shine and do great things. God bless and honour you always son".

Also celebrating Zenan's birthday, his late mum's elder brother, Dare recounted how Ibidun would have gone the extra mile to celebrate her sons new age.
In his words,
"Your mum would have gone the extra mile for you today! Her joy from watching you grow into a smart and energetic boy would have gladdened her heart! Her love for you is/was stronger than the cord!But we are all here for you to make your day worthwhile and give you all the love you deserve".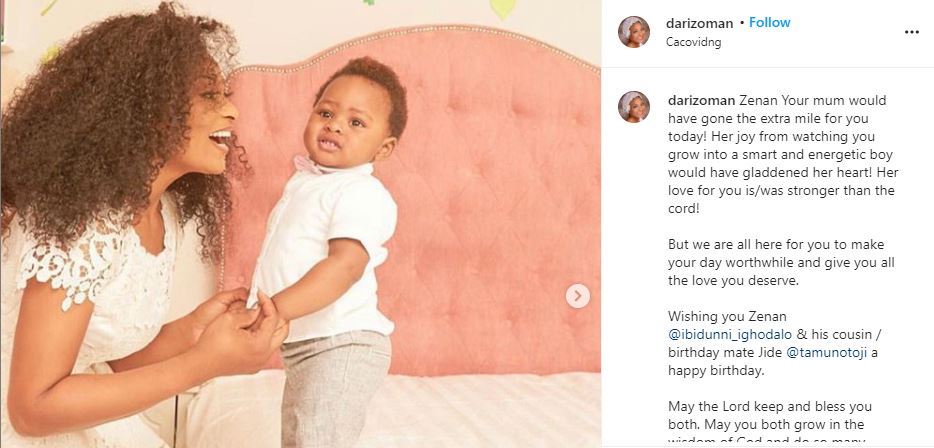 Ibidun a former-beauty queen and event planner, died on June 14th 2020, leaving behind her husband and two children.
See more photos from Zenan's birthday below,